Soldiers' relatives awarded Elizabeth Cross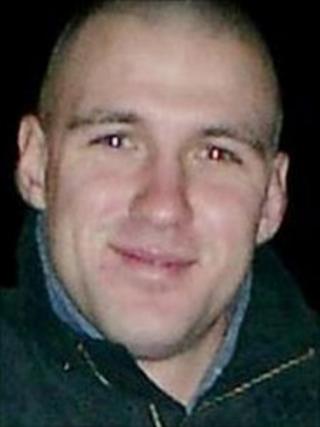 Relatives of six soldiers who died on active service have been awarded the Elizabeth Cross in Herefordshire.
Four women who were widowed and a mother and a daughter attended a ceremony at the Palace, the Bishop of Hereford's residence and office.
Five of the recipients are from the county with the sixth living in Chippenham in Wiltshire, the Hereford diocese said.
The medal was first awarded in 2009 after the Queen approved the honour.
It is given to relatives of members of the armed forces who have been killed in action since the end of World War II or as a result of a terrorist attack.
Falklands conflict
The Countess of Darnley, as a representative for the Queen, and Lord-Lieutenant of Herefordshire, will award the medals.
The Bishop of Hereford, Bishop Anthony Priddis, will also attend.
Cpl Michael Murphy died in a helicopter crash in Sarawak, Borneo, in 1963 and his widow Thelma, from Little Birch, will collect her medal accompanied by her son.
Mo Kendall, from Chippenham, is the widow of Trooper Thomas Tobin, who died in Oman in 1972.
In 1973, Staff Sgt Ronald Beckett died diffusing a bomb in Northern Ireland and his daughter Lisa, from Hereford, will collect the medal.
Earlier the same year, Gunner Kerry Venn died after being shot in Northern Ireland. His widow, Elaine Hall, also from Hereford, will receive the medal.
Janice Williams, of Ross-on-Wye, will be awarded the medal in honour of her husband Guardsman Gareth Griffiths who died on the Sir Galahad during the Falklands conflict in 1982.
Susan Brain, of Lea, near Ross-on-Wye, will collect a medal on behalf of her son, L/Cpl Steven Sherwood, who died in Afghanistan in 2005.
He was killed by an "opportunist" gunman who had just been given an AK47, his inquest was told.