Probe into Southampton Hospital falcon death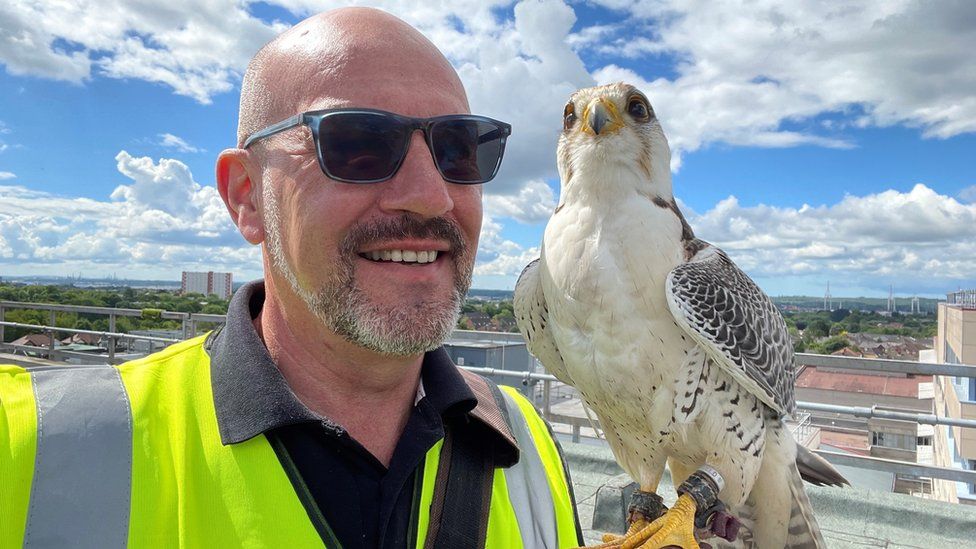 The death of a falcon, used by a hospital to control the pigeon population, is being investigated amid claims it was killed by a resident.
Southampton Hospital used Storm to keep the bird numbers down around its campus, as they can present a health hazard to patients.
Storm was chasing some pigeons on Monday but a few minutes later his body was found in a bin bag, his owner Andy Crowle said.
A police investigation is under way.
Mr Crowle, who runs Hampshire-based falconry business Urban Wings, said he had been working with Storm at the hospital for the last five years.
When Storm was found, he said he had injuries to his wings and legs.
"Clearly Storm had gone through a very harrowing experience in his last moments," Mr Crowle added.
Hampshire Constabulary confirmed an investigation was ongoing.
David Jones, director of estates at University Hospital Southampton, said staff were working with the force.
"As such it would not be appropriate for us to comment further," he added.