Father says son 'excluded' from new Dorset special needs school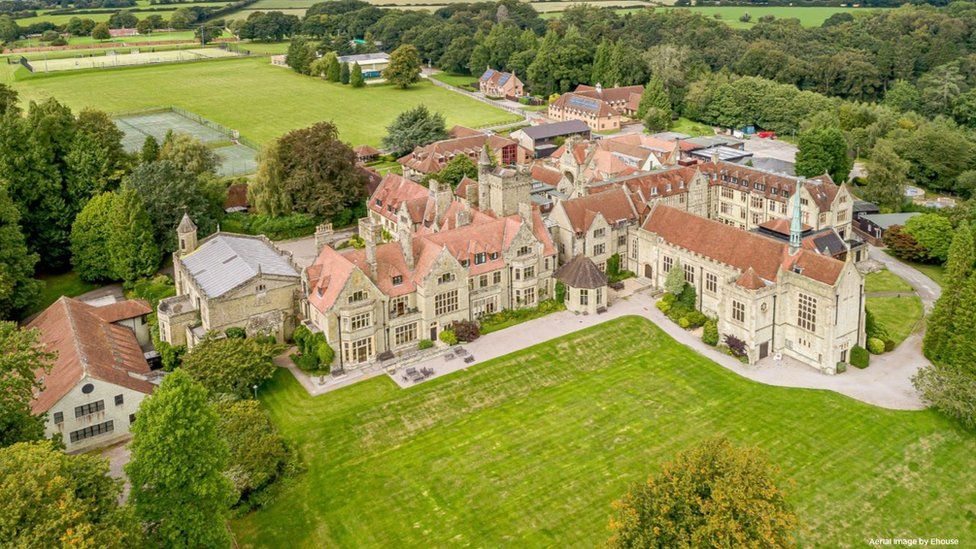 The parent of a child says authorities have "washed their hands" of his son after he was excluded from a new school for children with special educational needs.
Coombe House, formerly St Mary's School in Shaftesbury, Dorset opened in May but closed after a week and then reopened after half-term.
Some parents have been told children will be found education elsewhere.
Dorset Council says the school "has its challenges".
Robert's 12-year-old son started at Coombe House when it first opened, but within a week he was back at home.
"The school wouldn't tell us what the issues were because they don't respond to emails, they've blanked us all the way through," he said.
Robert's son has complex emotional and behavioural issues "he can only cope in classes of three or four, he needs quiet", he said.
"But at Coombe House he was in a class of eight, with the teacher and teaching assistants, there were 11 people in one room, it was just too much", he added.
Robert, not his real name, said his son had been off school since mid-April and that he will not be returning: "We've had this letter saying the school has withdrawn his place, that he won't go back at all.
"No consultation, no appeal, nothing."
The letter said the council wants to "identify a different specialist setting or alternative provision that can better meet your child's needs".
"We're being excluded by the back door, it feels like they've washed their hands of us," Robert said.
"This morning, I've done no work at all, we've got a living to make," he added.
The family, who have another son who is eight and has cerebral palsy, are expecting to have their eldest son at home until at least September.
In a statement Dorset Council said: "We have reviewed the Education, Health and Care Plans for a small number of children, as a result their families have been written to suggesting we look at a suitable education offer elsewhere.
"Starting a new special school often has its challenges as children and staff come together.
"There is not an overnight solution to this, it will take a bit more time than we had envisaged but we are confident that it is going in the right direction."
Dorset Council bought the 55-acre site with its 165,000 square feet of buildings for £10m last year.
The council had identified the need for around 500 additional Special Education Needs and Disabilities places as part of a £37.5 million investment in education.
Related Internet Links
The BBC is not responsible for the content of external sites.