Portsmouth Love Island star Demi Jones encourages cancer checks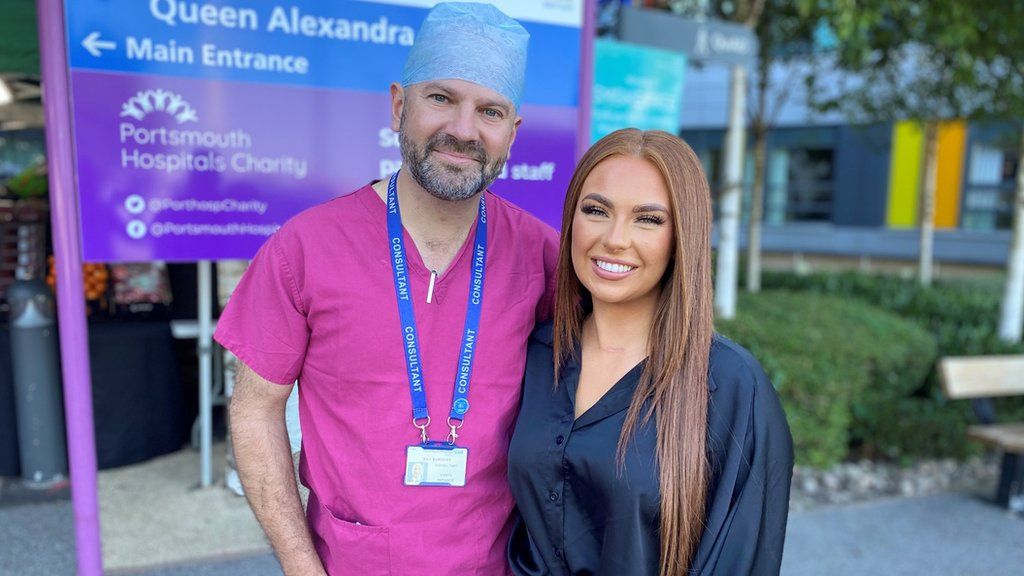 Former Love Island contestant Demi Jones has been praised for encouraging more people to get cancer checks.
She was treated at the city's Queen Alexandra Hospital.
The hospital said in the past year 491 people were referred for head and neck cancer diagnostic tests, 100 more than the year before.
Miss Jones said: "I'm thrilled to see an increase in the number of people getting tested for head and neck cancers since I've openly shared my personal story, it really highlights the impact of social media and how important it is to talk.
"Although it's a horrible thing to go through, I'm so pleased to have helped people and continue to encourage, especially young people, to get checked and potentially save lives."
Thyroid cancer is most common in people in their 30s and women are two to three times more likely to develop it than men, according to the NHS.
Miss Jones' Instagram followers received updates from her since she discovered a lump in her neck in April 2021.
Her diagnosis came after she was admitted to hospital where she had a "potentially cancerous" lump removed.
She has also nominated her surgeon Costa Repanos for Best Doctor in the national Who Cares Wins health awards, run by The Sun newspaper and NHS Charities Together.
Consultant Mr Costa added: "It's really humbling to realise, particularly for cancer patients, the profound, life-changing effect that we have on our patients' lives.
"For such a young lady, Demi is an incredibly brave, smart and determined individual and it's been a pleasure to have been involved in her care."
For more information and support on cancer, visit the BBC Action Line for a list of organisations that could help.