Boy with rare heart condition returns home after year in hospital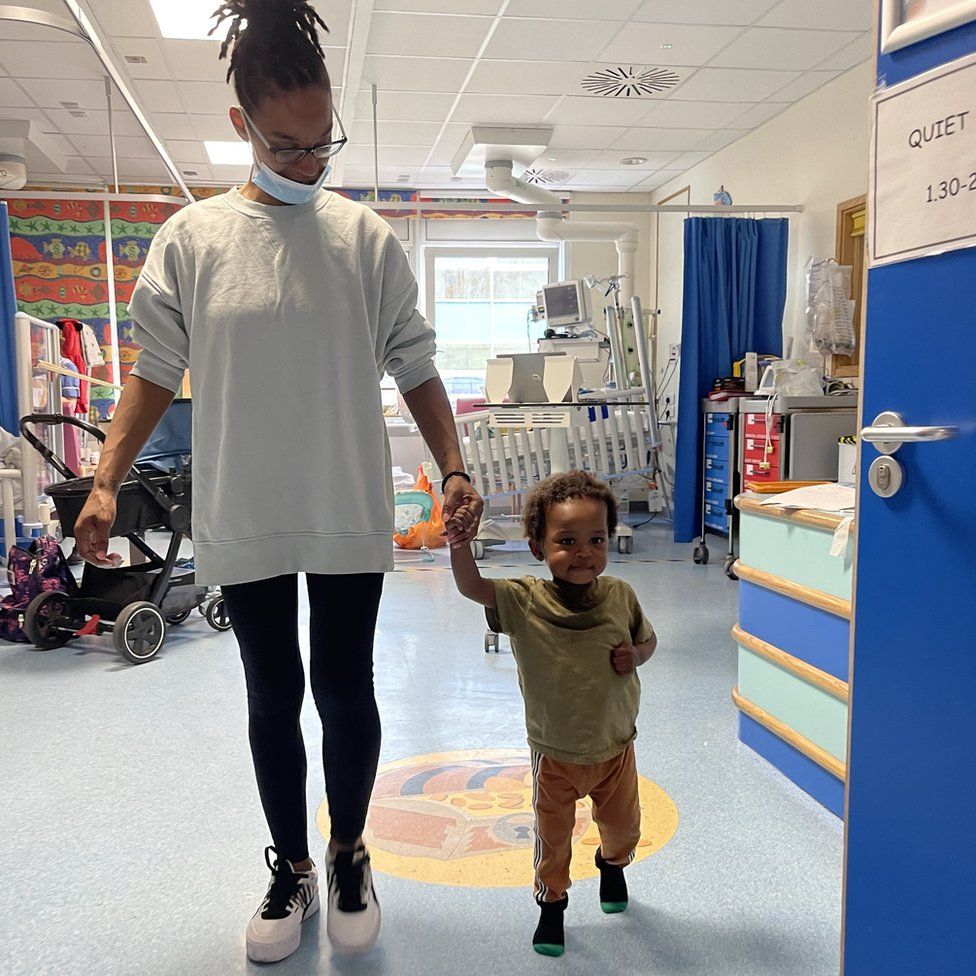 A boy with a rare heart condition has defied doctors' expectations and gone home after spending a year in hospital.
Cairon Barry-Edwards was six months old when he was admitted to Southampton Children's Hospital after having a cardiac arrest at home.
Diagnosed with cardiomyopathy, a rare disease of the heart muscle, his family was told to prepare for the worst. 
But after intensive treatment and a new drug regime he was cleared to go back home to Reading.
The poorly youngster had been put on the heart transplant list and his mother was warned the chances of a successful outcome were very low.  
Cairon's condition meant he was unable to gain weight so was fed directly through the veins, bypassing his digestive system and taking pressure off his heart.
Cardiologist Dr Tara Bharucha opted to trial a new drug, called Entresto, which could be safely administered at home.
She said: "...Cairon is thought to be one of the first children under the age of one in the UK to receive it.
"When [he] first came to us he was a very poorly little boy but he has amazed us with his determination and strong will - he really is our little miracle. "
Mum Shantelle, 40, did not leave her son's side since the day he was admitted, sleeping both on the wards and at Ronald McDonald House, which provides accommodation to families with children in hospital.
She thanked hospital staff and added: "It's been a crazy year, a bit of a blur really.
"I haven't been home for 12 months and I've only seen my other children Tafari and Ayanna, a handful of times, but you just have to go with it.  
"It wasn't an easy path to get here, but I always knew deep down that Cairon would be ok. "
Cairon, now 18 months old, will continue to need care and may require a heart transplant as he grows but has returned home in time to celebrate his big brother's 17th birthday.  
Related Internet Links
The BBC is not responsible for the content of external sites.