Sun reflecting on glass may have caused Gosport roof fire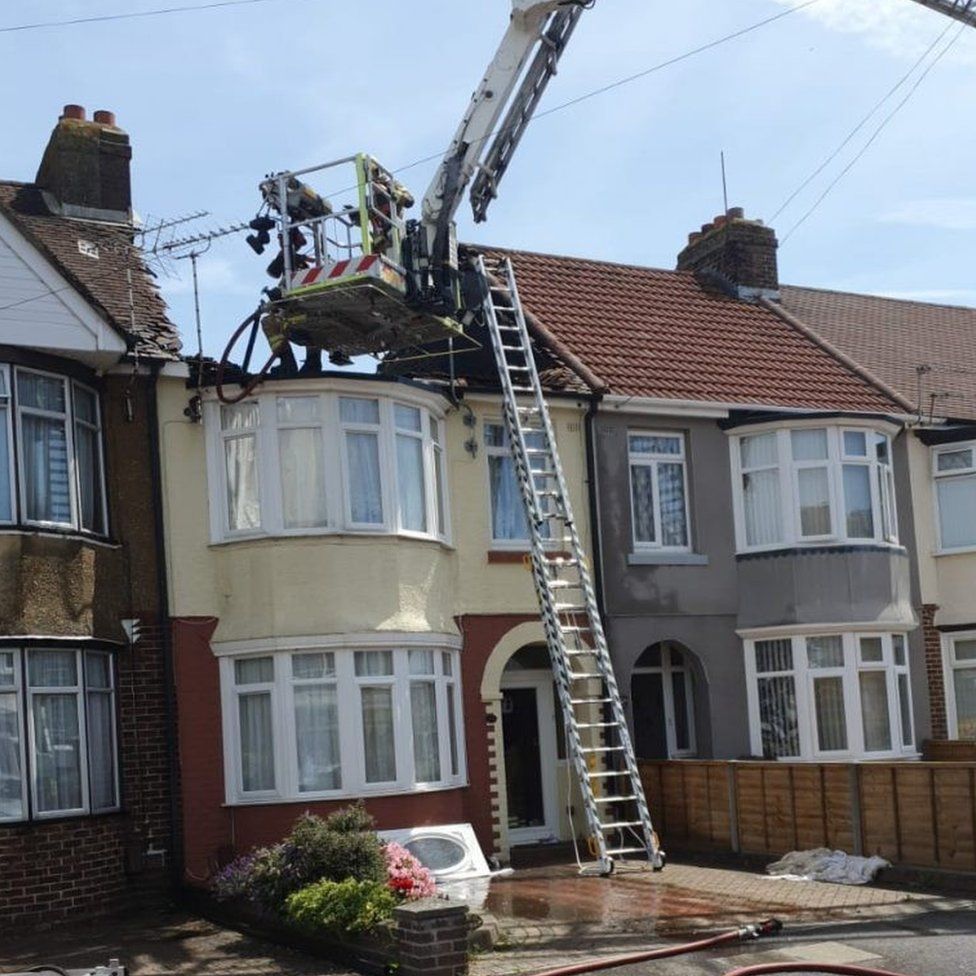 It is believed a fire which destroyed the roof of a house was caused after sunlight reflected off glass.
Temperatures rose to 27C (81F) in Hampshire last Thursday - the day the fire took hold at the property in Selsey Avenue, Gosport.
Nobody was home at the time of the blaze.
Hampshire and Isle of Wight Fire and Rescue Service urged people not to leave mirrors or glass objects on windowsills.
Incident commander Phil Foxton said: "We believe a combination of the extreme heat and glassware refracting the sunlight possibly sparked this fire.
"We advise people not to keep magnifying beauty mirrors or glass objects next to windows. In direct sunlight mirrors and glass can magnify the sun's rays and burn soft furnishing in the room.
"Incidents like this are a rare occurrence, but a shocking reality, which can cause significant damage to your home."