Isle of Wight Festival: Revellers urged to heed virus advice if feeling 'poorly'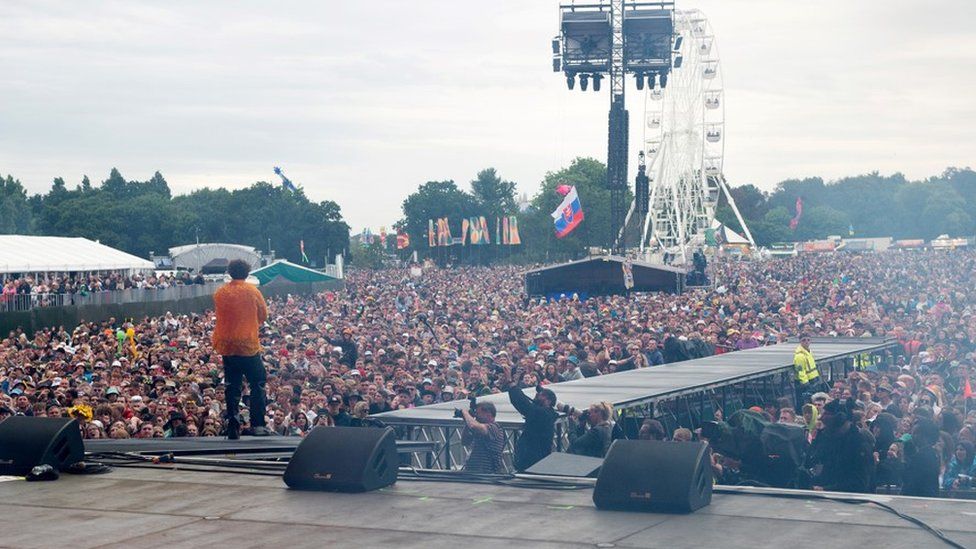 Isle of Wight Festival goers are being urged to take measures to help minimise the spread of Covid and other viruses.
About 50,000 people attended the four-day festival on the island which ran from Thursday to Sunday.
Isle of Wight Council said: "If you had a brilliant time but are feeling a bit poorly now, please take care. Covid and other illnesses are still circulating."
The authority advised those feeling ill to stay at home and avoid contact with others to avoid passing the virus on.
Festival-goers began arriving at the site at Seaclose Park in Newport early on Thursday morning and left throughout Monday - many returned to the mainland via ferry.
Related Internet Links
The BBC is not responsible for the content of external sites.