Men's toilets 'should have sanitary bins', prostate cancer survivor says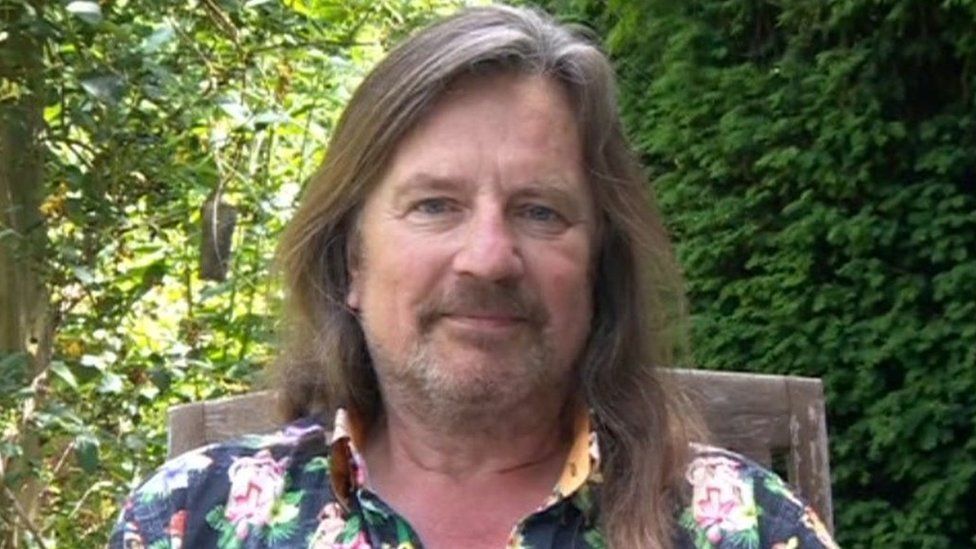 The issue of installing sanitary bins in men's toilets should be "taken seriously", a cancer survivor has said.
Jonathan Hall, from Hampshire, had part of his prostate removed and uses incontinence pads but cannot dispose of them in public toilets.
"The problem is we have a product we have to dispose of, and there's nowhere to put it," he said.
The government said it was providing £30m to help councils "expand and improve" disabled toilet facilities.
About 6% of men in the UK are believed to have some kind of incontinence.
Since his operation, Mr Hall, from Petersfield, said he wears pads every day which cannot be flushed down a toilet.
"The simple act [of going to the toilet] has taken on a whole new meaning," he said.
Prostate cancer statistics
Prostate cancer is the most common cancer in men
One in eight men in the UK will be diagnosed with prostate cancer in their lifetime
About 400,000 men in the UK are living with and after prostate cancer
40% will experience life-long urinary problems
"There's no facilities in the men's lavatories for the disposal of these pads unless you go into the disabled loo, and I'm not disabled, therefore I find it slightly objectionable.
"It's something that needs to be addressed."
He added: "There's close to half a million men who are suffering from some degree of incontinence, or issues down there that require the use of pads or bags."
Mr Hall said his current solution was to take two pads with him, wrap one up in the other, and carry it around until he can find a bin.
"It's not necessarily the most hygienic way of doing it but it is the only way," he explained.
A Department for Levelling Up, Housing and Communities spokesperson said: "We're providing up to £30m of funding to councils so they can expand and improve disabled toilet facilities - all of these include sanitary waste bins."
Chiara De Biase, director of support and influencing at Prostate Cancer UK, said: "We gladly support initiatives that help men dispose of sanitary products without worry or embarrassment."
Related Internet Links
The BBC is not responsible for the content of external sites.