Portsmouth St John's College to close after 114 years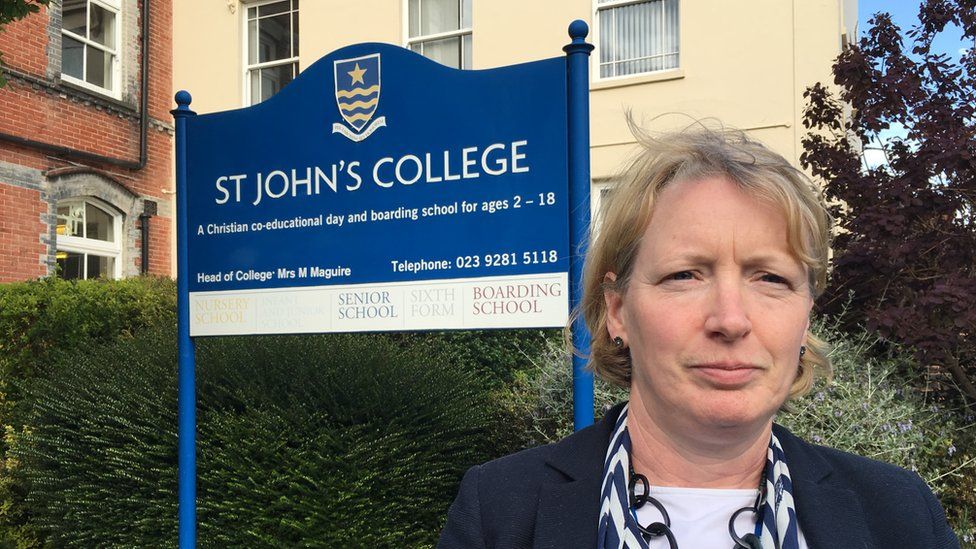 An independent school is to close after 114 years due to declining pupil numbers.
St John's College in Grove Road, Southsea, was founded in 1908 but will not reopen in September 2022.
The school, which caters for students aged between four and 18, said it had no choice as the number of pupils fell from 630 in 2010 to 256 this year.
Students will still be able to take public exams this year as planned.
Head of college Mary Maguire said she was in talks with other local independent schools to find alternative places for the remaining pupils and opportunities for staff.
"It is heartbreaking. We all love this school, and this is the very last thing we would have wanted to happen," she said.
She added the current intake was not enough to make the school, which costs up to £13,000 a year to attend, viable.
Chair of governors Zenna Hopson blamed the pandemic and years of "chronic under-investment".
She explained staff had hoped the school would be bought and investment provided for the site to be redeveloped and allowed to continue. But she said the deal fell through.
"We are desperately sorry, and we are doing all we can to support our pupils, their families and our staff," she added.
Related Internet Links
The BBC is not responsible for the content of external sites.