Ukraine war: Russian offers free English lessons to refugees in Hampshire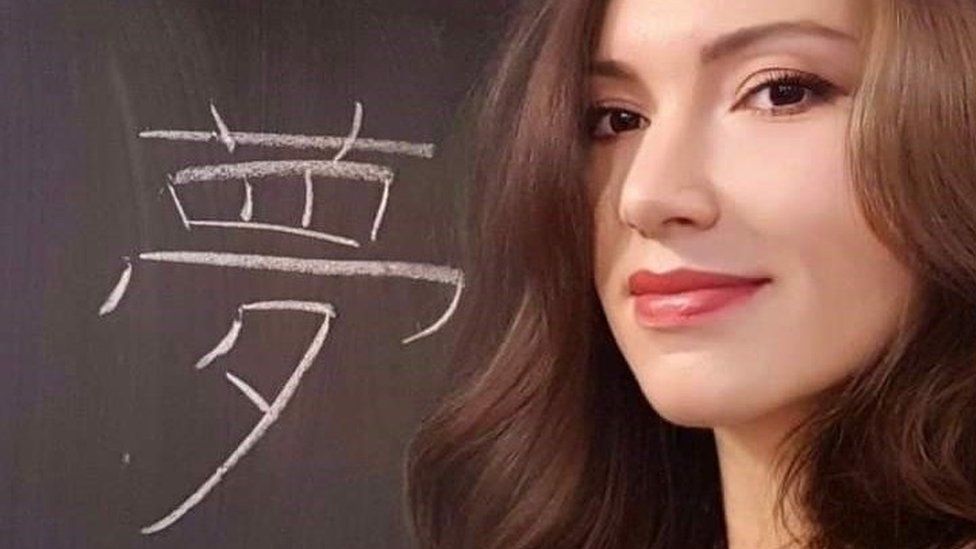 A Russian woman who runs a language school will offer free English lessons to Ukrainian refugees when they arrive in the country.
Tatiana Salvage, from Winchester, has been teaching Russian and Japanese for more than a decade and now wants to help refugees.
She said she has had "huge interest" from refugee groups in Winchester and Basingstoke.
Ms Salvage has secured premises to use in the village of Micheldever for free.
She said: "Learning the language and culture of the country you'll be living in is so important.
"These people won't know anyone but if I can make them feel comfortable and settle, that is good.
"I think teaching a group of 10 would be good but it depends on demand, up to 25 would be OK."
Ms Salvage, who teaches Russian and Japanese professionally, has been a teacher for more than 10 years.
Ms Salvage's cousin, Valya Jewaga, escaped Ukraine earlier on in the conflict, fleeing to Romania with her American husband before moving on to Austria.
Ms Jewaga left her eight cats behind, but has since managed to help her parents get out of the war-torn country.
She is now hoping to meet with the American Embassy and secure a visa to fly to the USA where her husband has a property.
The United Nations believes 3.5m people have left Ukraine with another 6.5m displaced inside the country.
Related Internet Links
The BBC is not responsible for the content of external sites.