World Kidney Day: Portsmouth student's plea for donor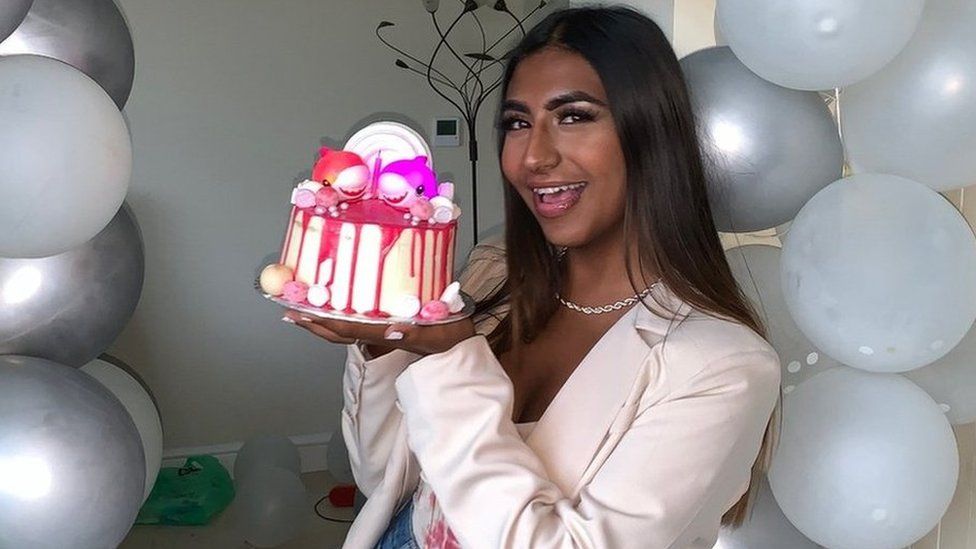 A student is hoping to end a four-year wait for a kidney by appealing to potential living donors from the same ethnic background.
Alisha Gokani, 23, was diagnosed with a rare condition at seven which has left her on dialysis four times a week.
After her body rejected a kidney from her mother, she was told a successful transplant had to be from "a living donor from an Indian background".
The Portsmouth student is one of 123 people on Hampshire's waiting list.
While 4,658 patients across the UK are also hoping for a new kidney.
Ms Gokani, originally from Kent, has spoken about her transplant experience to raise awareness on World Kidney Day.
She said: "Even with treatments and attempts at preventions, I kept getting infections and eventually rejected this kidney at age 19.
"I've had to completely rearrange my life, taking time away from university. Every day is a struggle as I'm faced with complete exhaustion."
Ms Gokani has been told her best chance of a transplant is a living donor from the same ethnic background as her.
She added: "Living donation is a big ask and something that shouldn't be taken lightly, but I am kindly asking people to read more about organ donation."
An NHS spokesperson said living donor transplants mean patients waiting for kidney transplants spend less time on dialysis. They are offered to the patients who have been waiting the longest.
Elsewhere in Hampshire, a three-year-old girl who spent her whole life on dialysis after being born with severe kidney problems has received a successful transplant from her dad.
River Granger, from Lee-on-the-Solent, was born unable to pass urine and needing dialysis 12 hours a day while she grew big enough to receive the life-saving operation.
Father Ryan Granger said it had left him feeling "on top of the world".
Related Internet Links
The BBC is not responsible for the content of external sites.