Hundreds at vigil in Winchester in support of Ukraine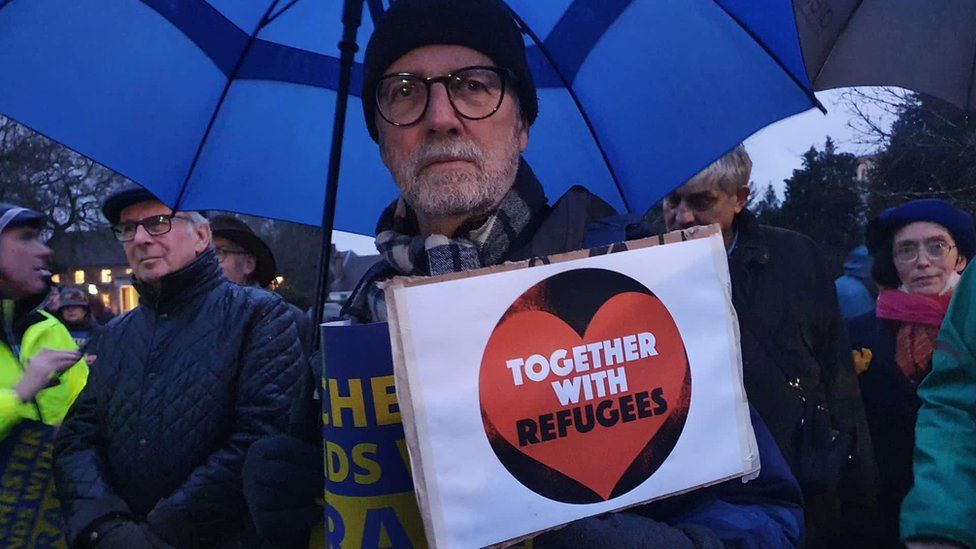 Hundreds of people have joined a demonstration in Winchester as Russia continues its invasion of Ukraine.
More than 200 people gathered in Abbey Gardens to show solidarity with Ukrainians.
They brought with them flags, lanterns and banners reading "Winchester stands with Ukraine" and "Together with refugees".
Organisers said the aim of the event was to show Ukrainians they were not alone.
The vigil has been organised by Winchester City of Sanctuary together with Southampton and Winchester Visitors Group.
William Brook-Hart, one of the organisers, said: "Winchester is a city of sanctuary and we offer support and friendship to people from Ukraine."