Basingstoke warehouse consent U-turn after parish council challenge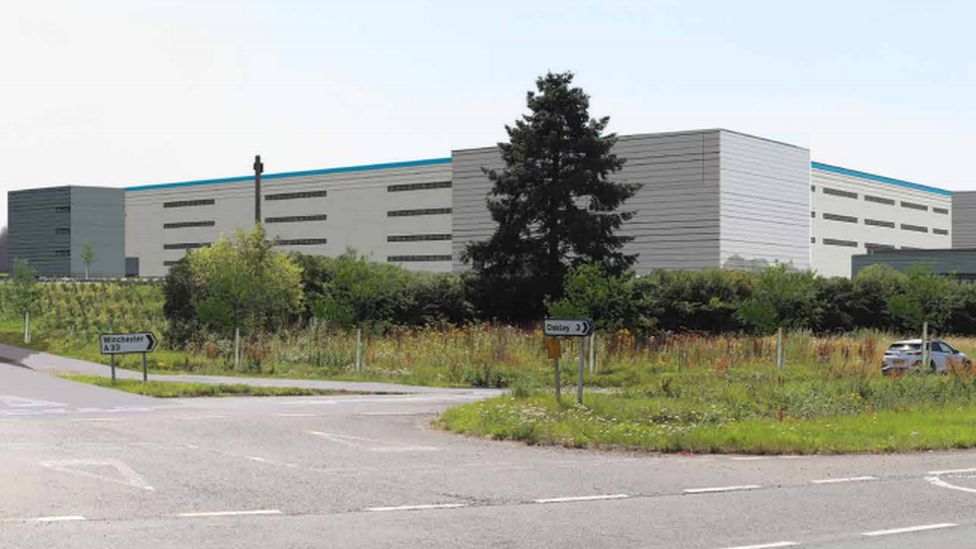 Planning permission for a warehouse that promised nearly 1,400 jobs has been overturned after a parish council challenged the decision.
However, the authority later said it had wrongly described the landscape impact on Dummer village.
More than 100,000 people signed a petition to stop 67 mature oak trees being felled on the site.
Previously the authority said the scheme's economic benefits, including the creation of about 1,380 jobs, outweighed the impact on the landscape.
However planning consent was temporarily revoked in August following a challenge by Dummer Parish Council over how visible the warehouse would be.
On Wednesday, Basingstoke development committee members made a final decision to refuse the scheme, citing reasons including the landscape impact and "destruction of a priority habitat".
Planning consultant Jo Davis, on behalf of the developer, said the scheme would raise £54m annually for the local economy.
She told the committee her client, Newlands Developments, had offered to lower the building's profile by 5m (16ft).
However, Julian Jones, chairman of Dummer Parish Council, said the scheme would "vandalise" an environmentally sensitive area.
He told councillors: "A vast centre for super-efficient distribution of imported consumer desirables that will be transported... by thousands of lorries 24 hours a day, 365 days a year, is a perfect example of economic exploitation at its worst."
Amazon previously told the BBC it did not comment "on rumour and speculation".
Related Internet Links
The BBC is not responsible for the content of external sites.