Kickboxer Saeideh Aletaha could not have been saved, coroner rules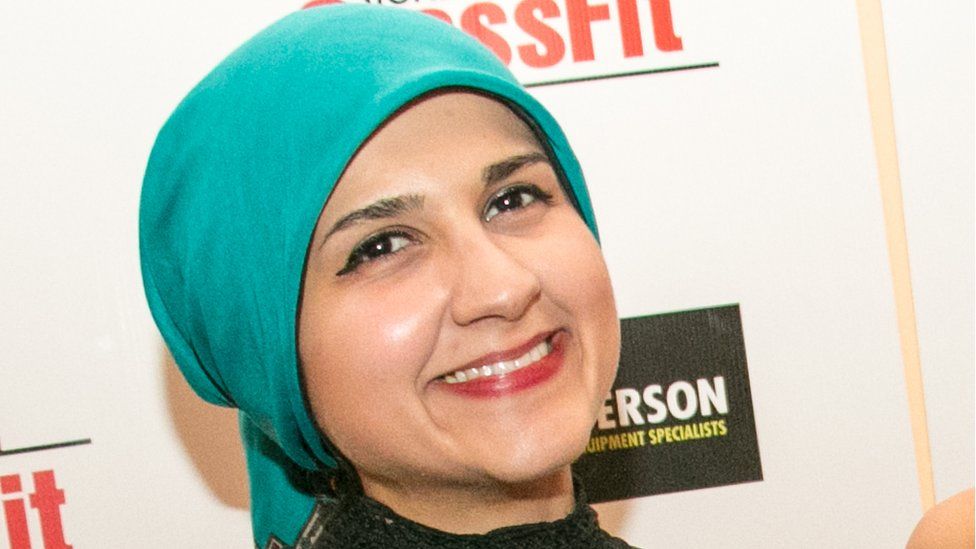 A kickboxer could not have been saved after suffering an "unusual" fatal injury in an organised bout, a coroner has said.
Saeideh Aletaha, 26, was knocked out in a fight cage at Southampton's Central Hall on 16 November 2019.
She revived before collapsing in a toilet 30 minutes later and died in hospital the following day.
Senior Hampshire coroner Chris Wilkinson concluded the death was a tragic accident.
Ms Aletaha, of Lower Road, Salisbury, was floored by a "heavy punch" to the chin at about 20:22 GMT during the Fast and Furious Fight Series contest, the inquest heard.
She regained consciousness after 10 seconds and responded when event paramedics, her coach and fellow fighters talked to her for about 10 or 15 minutes afterwards, the coroner was told.
'Apparently unsurvivable'
Her friend Kaja Kulczycka told the hearing she later found Ms Aletaha slumped in a toilet cubicle.
Ms Kulczycka said: "I heard her groaning in pain... She laid her head slowly down on the floor... I just seen her eyes going all black."
Event paramedics almost immediately called for an ambulance, which delivered the fighter to Southampton General Hospital at about 21:30, the inquest heard.
In a statement, consultant neurosurgeon Jonathan Duffill said Ms Aletaha was in a deep coma on arrival, with an "apparently unsurvivable" subdural haematoma, or bleed on the brain.
Pathologist Dr Amanda Jeffery said she believed the fighter's condition was "already irrecoverable" by the time of her collapse in the toilet.
She said the fighter had no pre-existing brain injury and there was no "undue delay in recognising how severely unwell she was".
Previously Ms Aletaha's family, from Iran, said her opponent, Janie Morgan, from Ippon Gym in Bournemouth, seemed "bigger and more muscled".
However the coroner ruled the bout was evenly matched.
He said: "This really was a battle of styles and techniques... Strength and power were not predominant factors in the injury."
He said it was likely that Ms Aletaha died because of the angle of a punch to the jaw in the third round, causing the brain bleed.
Mr Wilkinson said it was a "very unusual injury" and nothing more could have been done to help her after her final collapse.
Friends and colleagues told the inquest Ms Aletaha was "ambitious", a "little warrior" and "like sunshine walking into the room".
Her employer, Stannah Stairlifts in Andover, previously said she was a "kind, generous and talented designer".
Ms Aletaha's family said she had a "way of thinking differently".
"She wanted to prove to everybody that as a Muslim... she was not restricted, even if she was wearing a hijab and not disclosing her body and hair to strangers," a family statement said.
Related Internet Links
The BBC is not responsible for the content of external sites.