Kickboxer Saeideh Aletaha: Brothers feared fatal fight was unfair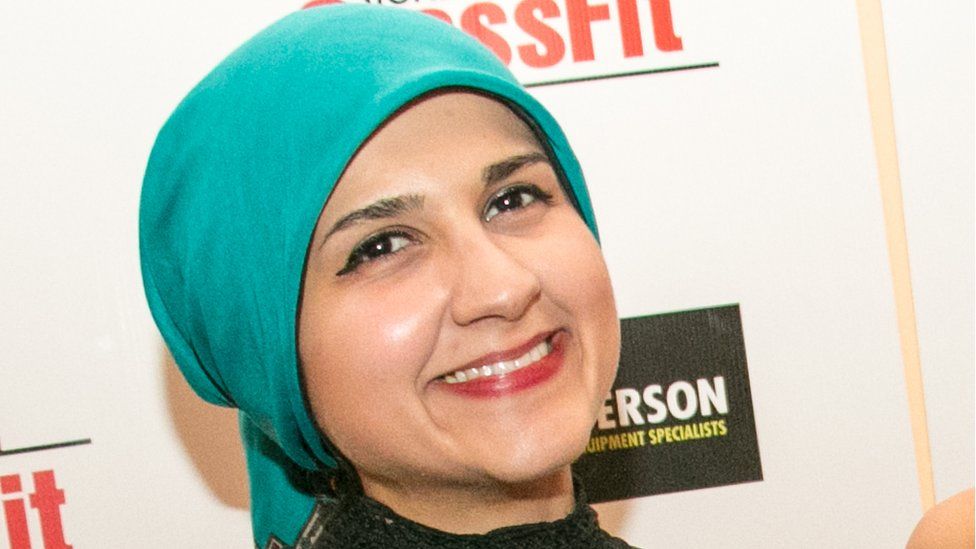 A kickboxer who died after a blow to the head in an organised bout was fighting an opponent who looked bigger and stronger, a coroner has heard.
Saeideh Aletaha, 26, was knocked out at Southampton's Central Hall on 16 November 2019. She died in hospital the following day.
Her brothers, from Iran, told the inquest in Winchester the competitors seemed unfairly matched.
However, the contest organiser said there was no mismatch.
Ms Aletaha, of Lower Road, Salisbury, was knocked out in the third round of the Fast and Furious Fight Series contest and later collapsed in a toilet.
Paramedics attending the event treated the amateur fighter before she was taken to hospital an hour later.
The fighter, known as Sai, died the following day from acute subdural haematoma, a bleed on the brain, according to an initial post-mortem examination.
In a statement, Ms Aletaha's family said the other fighter seemed "bigger and more muscled" than her usual opponents.
Ms Aletaha usually sent preview pictures of opponents to her brother Amir but had apparently "cut out" her opponent from the 16 November from a photo before their match, the family added.
Contest organiser Richard Harding told the coroner: "There was no mismatch... They were the same weight."
He said Ms Aletaha "appeared slimmer" and had a "lady-like physique", while her opponent "appeared bigger", with "visible muscles".
However, he said Ms Aletaha, who had a previous record of two wins and a loss, was also strong, with more experience and a "slightly longer reach".
He said there was a "clash of styles" between Ms Aletaha's greater speed and mobility and her opponent's "hard hitting".
Judges' scorecards suggested it was a "very close fight", Mr Harding added.
A friend of Ms Aletaha, Oliver Pike, said she was unconscious for "a couple of minutes" before coming round and walking away without speaking.
Mr Pike later found her collapsed in the toilet.
He added: "Sai was the type of person that would never admit that she was hurt and would tell everyone that she was OK.
"I do have concerns that Sai was allowed to go to the toilet alone after being knocked out."
Previously Senior Hampshire Coroner Chris Wilkinson said he would investigate whether Ms Aletaha was medically fit, after a friend reported she had suffered headaches before the bout.
Ms Aletaha's family said she had a "way of thinking differently".
"She wanted to prove to everybody that as a Muslim... she was not restricted, even if she was wearing a hijab and not disclosing her body and hair to strangers," the statement added.
Previously, Stonehenge CrossFit gym, where Ms Aletaha had been a member for more than three years, said she was "popular, kind and liked by everyone".
Her employer, Stannah Stairlifts in Andover, previously paid tribute to her as a "kind, generous and talented designer".
The two-day hearing in Winchester continues.
Related Internet Links
The BBC is not responsible for the content of external sites.