Havant Thicket reservoir approved by East Hampshire council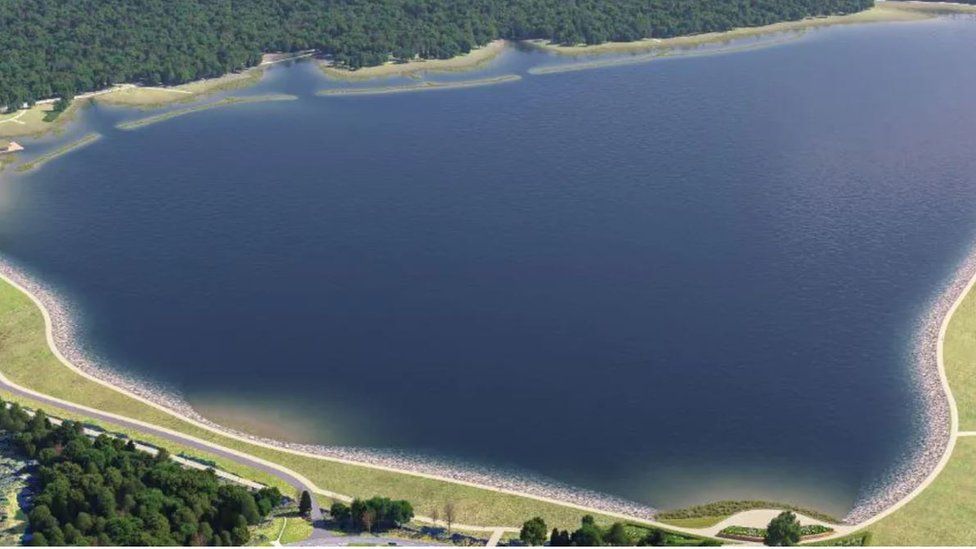 Plans for a new £120m reservoir to supply water to 160,000 people have been given the go-ahead by a second council.
East Hampshire District Council gave its approval to Portsmouth Water and Southern Water's planned reservoir at Havant Thicket in Hampshire.
Portsmouth Water said it was needed for a "resilient" water supply.
The utility company, which owns the 160-hectare site, said the reservoir would hold 8,700 million litres and supply up to 21 million litres of water each day.
It said the reservoir was required in order to reduce extraction from environmentally-sensitive chalk streams.
The plans also include the creation of up to 180 hectares of woodland and pasture to support wildlife as well as a 10-hectare wetland on the north of the reservoir.
The mile-long and half-a-mile-wide reservoir would be the first to be built in southern England since the 1970s.
The reservoir is due to be operational by 2029.
Related Internet Links
The BBC is not responsible for the content of external sites.