Sandleheath attacks: Son's frenzied attack on his sleeping family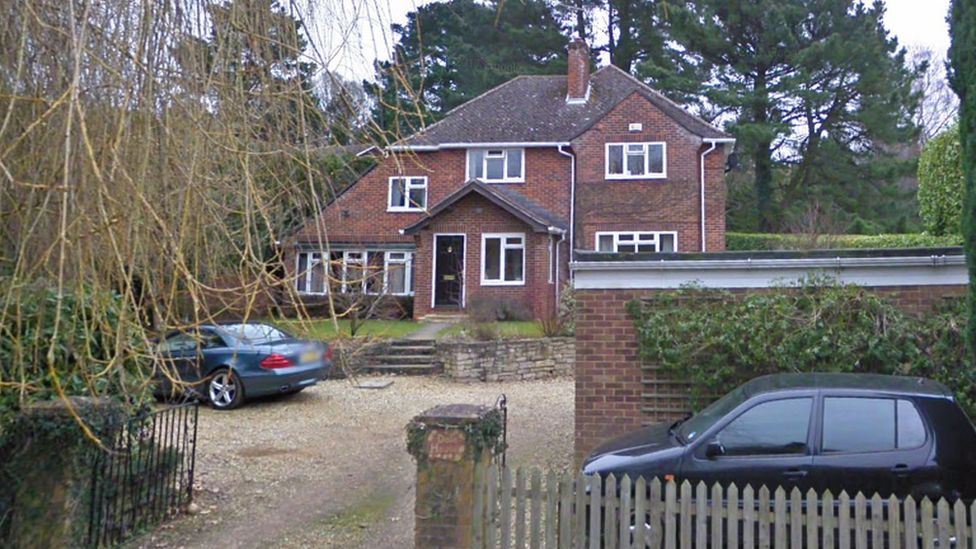 A man blamed the devil as he launched a frenzied attack on his parents and grandmother as they slept at home, a court has heard.
Jonathan Keal, 37, stabbed and beat Lynda and Robert Keal and Marjorie Blacker at their home in Sandleheath, Hampshire, Salisbury Crown Court heard.
He denies attempted murder and wounding with intent.
Shortly before the attack in September 2018, he stopped taking prescription medication, the jury heard.
Kerry Maylin, prosecuting, said the victims were all asleep when the "frenzied" attacks began at the property on Mayfield Road on the night of 26 September.
She told the jury: "Jonathan Keal struck with various weapons: knives, a cricket bat, scissors and dumb-bells.
"All three suffered serious impact injuries and stab wounds."
She said it was not possible to be sure which of the family was attacked first.
Robert Keal, then 64, woke up in a lounge chair to find his son stabbing and hitting him, she told the jury.
The defendant left and returned with the cricket bat and a different knife, interrupting Mr Keal's 999 call, the court heard.
The operator heard Robert Keal say: "You're killing me. Stop it. What are you doing?", Ms Maylin said.
The defendant was heard to reply: "I know I am. I'm sorry, Dad."
Lynda Keal, then 65, awoke in bed to find her son hitting her and shouting, "I'm sorry. This isn't me, it's the devil," the court heard.
She hid in a locked bathroom but the defendant smashed through the door and "hammered" her with scissors in the chest and neck, Ms Maylin said.
Marjorie Blacker, who was 90 at the time, was repeatedly stabbed in bed, the jury was told.
Ms Blacker, from Yorkshire, suffered extensive facial injuries and a severed thumb but had no recollection of the incident, the court heard.
Robert Keal was left with the tip of a knife embedded in his face, the prosecutor added.
The defendant was later found by police in Station Road, Fordingbridge, "covered in blood from head to toe and only wearing his underwear", the prosecutor said.
In court, Jonathan Keal was removed from the dock after sobbing as details of the attacks were read out.
The court heard he had been living in Bristol but was staying with his parents because of concerns about his mental health and long-term illicit drug use.
He had stopped taking prescription medicines shortly before the attacks and was admitted to hospital after trying to take his own life on 25 September, the jury was told.
Mr Andrew Campbell-Tiech QC, defending, said his client was not guilty by reason of insanity.
The barrister said: "He heard the voice of the devil telling him what to do.
"It overpowered him completely and he sought the destruction of those he loved the most."
Related Internet Links
The BBC is not responsible for the content of external sites.