Adult books left in Hampshire village phone box cause a stir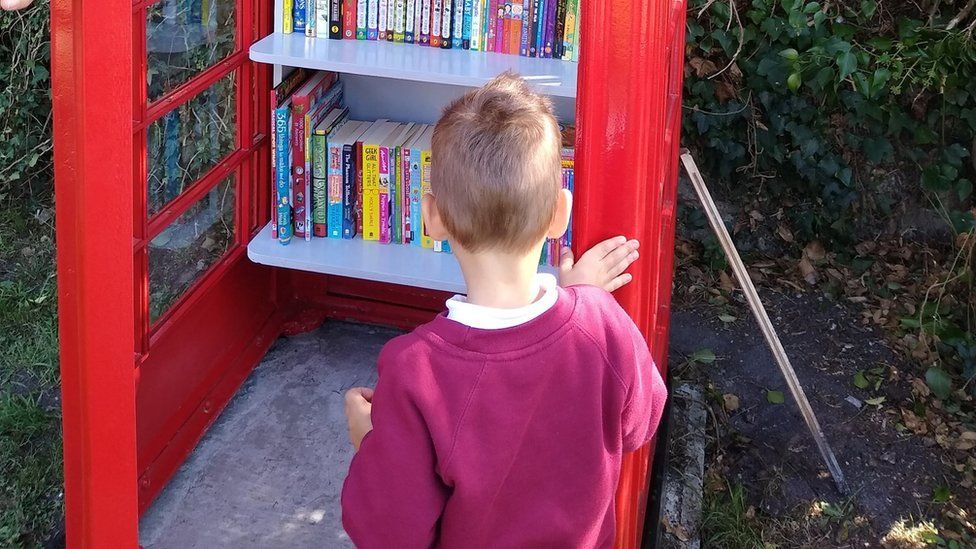 Adult novels left in a telephone box library have been causing a stir in a small village.
The "salacious" books were found in the phone box where people can borrow books in Hurstbourne Tarrant, Hampshire.
The parish council made a public plea to whoever was leaving the erotic books to "find another outlet for your collection" because the majority of the library's users were children.
Chairman Ian Kitson said the issue was "no laughing matter".
"They know who it is in the village and they aren't very well thought of," he said.
In a Facebook post, Hurstbourne Tarrant Parish Council said: "We love our red phone box library on Church Street... but we don't love salacious adult literature being left in there.
"So if whoever is doing so is reading this, please don't keep leaving inappropriate books... the majority of visitors to the phone box are children. And some of them are tall enough to reach the shelves where the books for grown-ups are."
It urged anyone who found "inappropriate" material in the library to put it in the nearby bin.
The red phone box was bought by the parish council in 2019 with a lottery grant and installed next to the village primary school after the mobile library service was scrapped by Hampshire County Council.
Related Internet Links
The BBC is not responsible for the content of external sites.