Boy targeted in 'abduction attempt' near Southampton primary school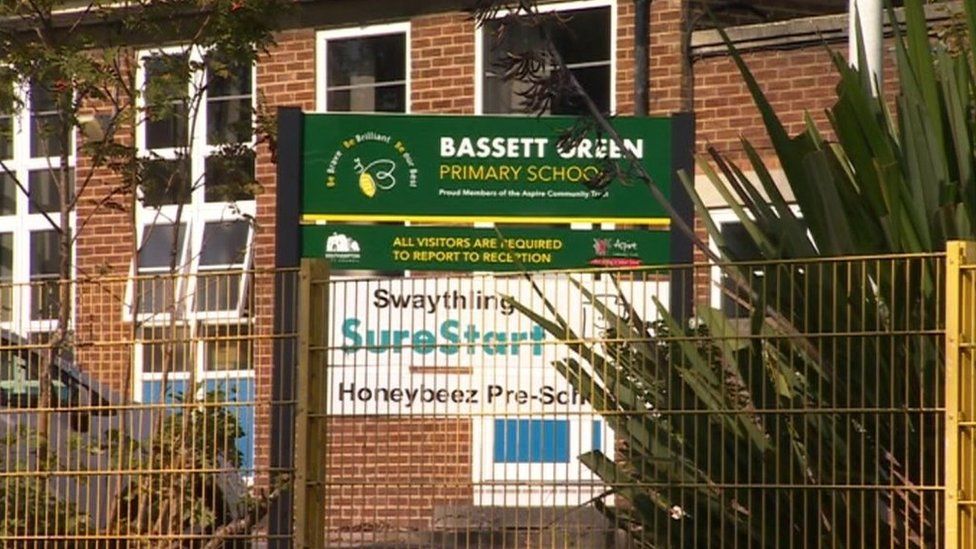 A boy was targeted by a man near a primary school in a suspected abduction attempt.
The child, a student at Basset Green School in Southampton, was approached by someone he did not know at the end of the school day.
The man asked him to come with him, but the boy ran off.
Head teacher Charlotte Stillwell described it a "very serious incident", and police are patrolling the area around the school.
In a letter to parents, she wrote: "For the rest of the week you will notice a high level of staff and police presence.
"Please remain calm, I can assure you were are doing everything in our power to keep our school community safe."
Ms Stillwell also asked parents to "review arrangements for your child's collection and their safe return home".
Hampshire Constabulary described the abduction attempt at about 15:00 BST on Wednesday in Daisy Dip, near to Bluebell and Copperfield Road, as "suspicious".
Officers are making inquiries and patrolling the area around the school.
Lucy Mair, who has three children at the school, said while she was "concerned" she felt the school had dealt with the situation well.
"This morning there were lots of staff around making sure everybody was OK," she told the BBC.
The nearby Cantell School said it would also be increasing its staff presence before and after school.
Related Internet Links
The BBC is not responsible for the content of external sites.