Ocado warehouse fire in Andover finally out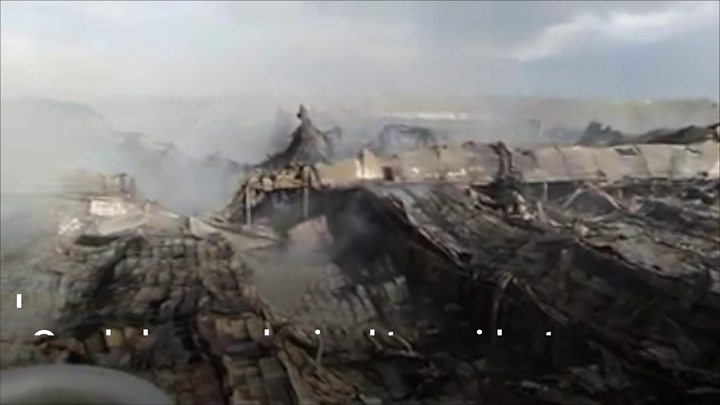 A huge blaze at the Ocado warehouse in Hampshire which stretched over four days has come to an end.
The online supermarket apologised to residents and customers affected by the fire, which started on Tuesday.
Nearby homes were evacuated on Wednesday amid fears a three-tonne cylinder of toxic ammonia gas might explode.
Residents were allowed to return on Thursday after the gas was removed but crews spent a third night at the site.
The cause of the fire is not yet known.
Hampshire Fire and Rescue Service group manager Neil Cooper thanked colleagues, including those from brigades in Oxfordshire, Dorset and Wiltshire, Royal Berkshire and Hertfordshire, for the "commitment and professionalism in dealing with a complex operation in incredibly challenging circumstances".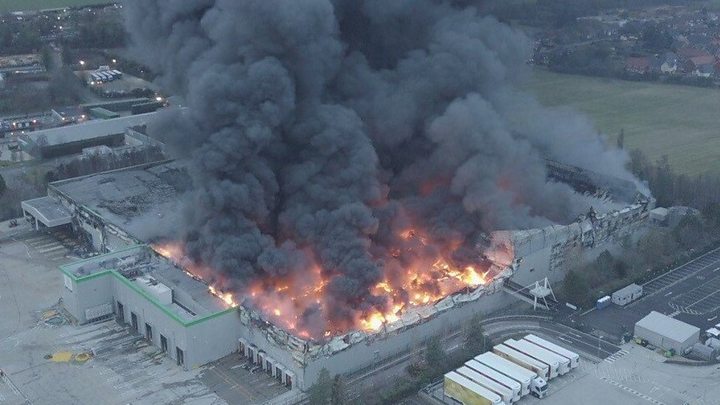 On Friday morning, the service said about 10 firefighters remained at the warehouse on Walworth Industrial Estate but at 16:00 GMT it said the incident had "come to an end" and the site had been "handed back to the owners".
About 100 residents were moved on Wednesday night and a 500m exclusion zone set up after the blaze unexpectedly escalated late that afternoon.
At the height of the fire, more than 300 firefighters worked to tackled the flames.
Four firefighters were treated for minor smoke inhalation, but no Ocado staff were injured.
A fundraising page set up for all the crews involved has already raised more than £900.
Shares in the company have dropped 14% and the firm said it expected a fall in sales until it could shift operations to other warehouses.
More than 30,000 orders - 10% of Ocado's capacity - are processed by robots at the Andover warehouse each week, but Ocado has not yet given any detail about what the impact will be to customers.
It said: "We apologise to all those affected by this incident and are very thankful to the people of Andover for their understanding and support during this difficult period."