Mutiny Festival drug deaths: Tommy Cowan 'took two pills'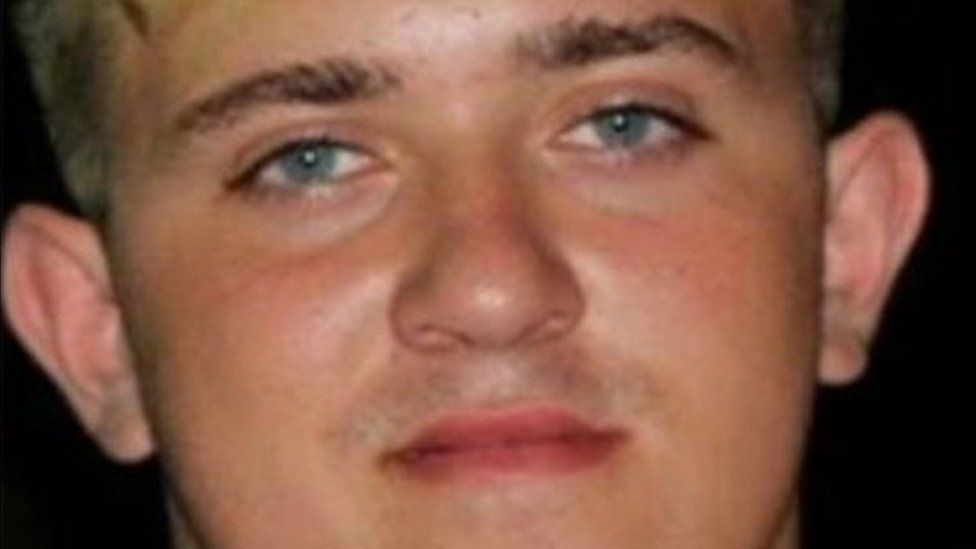 A father of one who died after collapsing at a music festival told friends he had taken two pills, an inquest has heard.
Tommy Cowan, 20, died in hospital after having a fit at the Mutiny Festival in Portsmouth in May.
An inquest heard Mr Cowan told friends he had taken two "Silver Audi" pills and wanted more drugs.
Police are investigating links between his death and that of fellow reveller Georgina Jones, the court heard.
The weekend festival at the King George V playing fields was headlined by Dizzee Rascal.
The second day was cancelled as a "safety precaution" following the two deaths, with a number of other people reporting to hospital with drug-related symptoms.
Mr Cowan's friend Oliver Joell told the inquest he saw him at the festival and he appeared to be under the influence of drugs and was looking to get hold of more.
He said: "He stumbled past us and he was completely unaware of what he was doing."
Another friend Lewis Behrens who gave evidence said he had seen Mr Cowan looking "out of it" and he had told him he had taken some "Silver Audi" pills.
The inquest heard his mother Brook Hoar, 38, who was also at the festival, received more than 180 text messages informing her Mr Cowan had been taken to hospital after he began fitting.
Describing her son, she said: "He was just fun-loving ... loved by everyone, he was just a great lad."
Mr Cowan's girlfriend Jodie Brain told the hearing he had previously taken drugs but after they started their relationship and had a child he "didn't go out much and he settled down".
The inquest also heard from witnesses who said they got drugs past security on to the festival site.
Det Con Alistair Charnley, of Hampshire police, said the two deaths were being treated as connected to ecstasy tablets and officers were investigating links between them.
Four suspects are still under investigation in connection with the deaths.
The coroner ruled Georgia Jones's death was accidental at her inquest on Tuesday.
Mr Cowan's inquest is due to conclude on Friday.