Isle of Wight ferry firms apologise for disruption after MP letter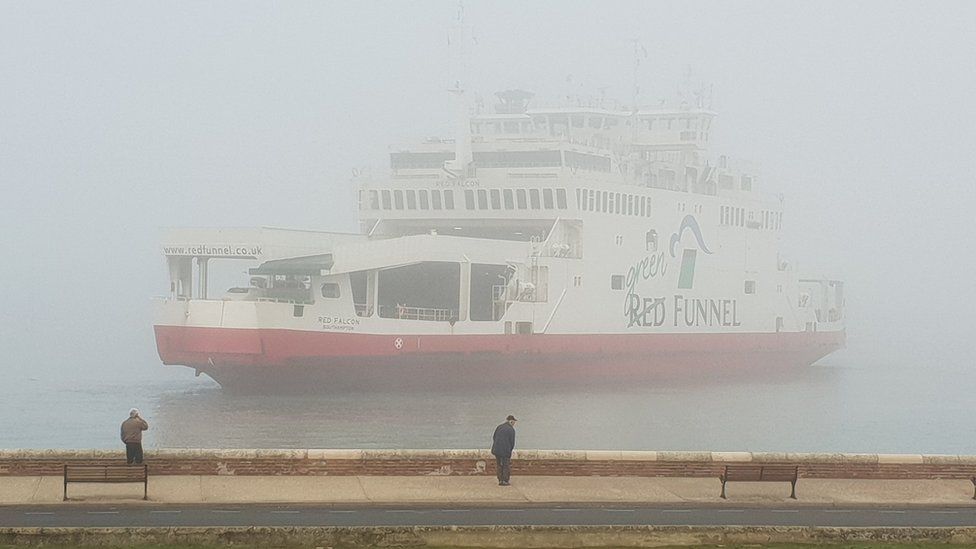 Three ferry firms operating to the Isle of Wight have apologised for disruption after the island's MP's raised concerns in a letter.
Wightlink and Hovertravel cross-Solent services both suffered recent breakdowns and the Red Funnel car ferry crashed twice during fog.
Island MP Bob Seely wrote to the firms on 29 October to emphasise "the need for a reliable service for islanders".
The firms apologised but defended their reliability levels.
In the letter Mr Seely asked each firm to explain its respective performance.
"In particular I would like to ask whether you consider the current levels of technical or mechanical faults are acceptable and what, if any, steps you intend to take to ensure that your companies manage to run the service you advertise," he said.
In her reply, Red Funnel's chief executive Fran Collins said the vehicle ferry reliability level was 97.71% in September and incidents in Cowes Harbour - in which two ferries crashed in fog - were currently being investigated.
Keith Greenfield, chief executive of Wightlink, said he shared "anger and frustration" at its recent delays and cancellations.
He said fewer than two in every 100 sailings were cancelled on its Portsmouth-Fishborne and Lymington-Yarmouth services.
Mr Greenfield also apologised for an "administrative error" which meant a Lloyds Register certificate for its vessel St Clare was allowed to expire, meaning the ship was immediately taken out of service.
Hovertravel managing director Neil Chapman apologised for "a number of disruptions" with its two new craft and said technical solutions had been identified.
He said a new 30-minute timetable would continue for morning and evening commuting periods.
Related Internet Links
The BBC is not responsible for the content of external sites.