Mutiny Festival drug deaths: Georgia Jones 'unwitting victim'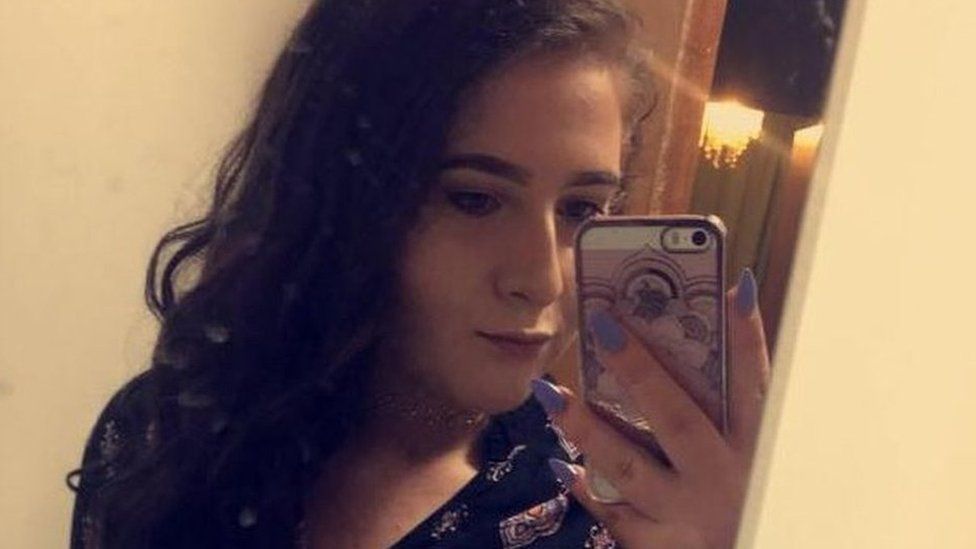 A teenager who died from taking double-strength MDMA tablets at a festival was "an unwitting victim of unscrupulous people", an inquest has heard.
Georgia Jones, 18, collapsed at Mutiny Festival in Portsmouth after swallowing drugs which were "too strong for her body to handle" in May.
At a hearing into her death, the event organiser said anti-drugs measures were of an "excellent standard".
Ms Jones died accidentally, a coroner concluded.
She and fellow reveller Tommy Cowan, 20, died in separate incidents at the event.
Giving evidence at the inquest in Portsmouth, festival organiser Luke Betts described how those attending were searched for drugs as they entered.
Mr Betts said sniffer dogs, a search tent and amnesty bins were used, with anyone refusing to be searched or found to have drugs in their possession refused entry.
"Security was of an excellent standard to combat drugs coming in," Mr Betts said.
Mutiny's operations manager Neil Roberts told the inquest about 190 security staff were on site at the King George V playing fields and the festival's security and emergency plans had been thoroughly tested.
A total of 15 festival-goers were admitted to hospital, some with drug-related symptoms.
Mr Roberts said organisers made the "brave" decision to cancel the Sunday's event.
Recording his conclusions, coroner David Horsley said Miss Jones had been "an unwitting victim of unscrupulous people" and described the issue of drugs at festivals as an "insoluble problem".
"People have always taken and sold drugs at festivals. Only extra vigilance will reduce the numbers and that would be a memorial to Georgia," he added.
Speaking after her daughter's inquest, Janine Milburn called for front-of-house drugs tests at festivals.
"Telling teenagers to 'say no' doesn't work. The drugs are getting worse," she said.
"If you are armed with the information you can make informed choices. If nothing else, I'd like it if we can make small changes, rather than saying 'Drugs are bad', kids don't listen to that."
Ms Milburn has launched the Georgia Jones, Don't Go with the Flo campaign to promote the cause.
Police said four suspects were still under investigation in connection with the deaths.
Mr Cowan's inquest is due to be held later this week.