Hampshire play centre to close as 'children too noisy'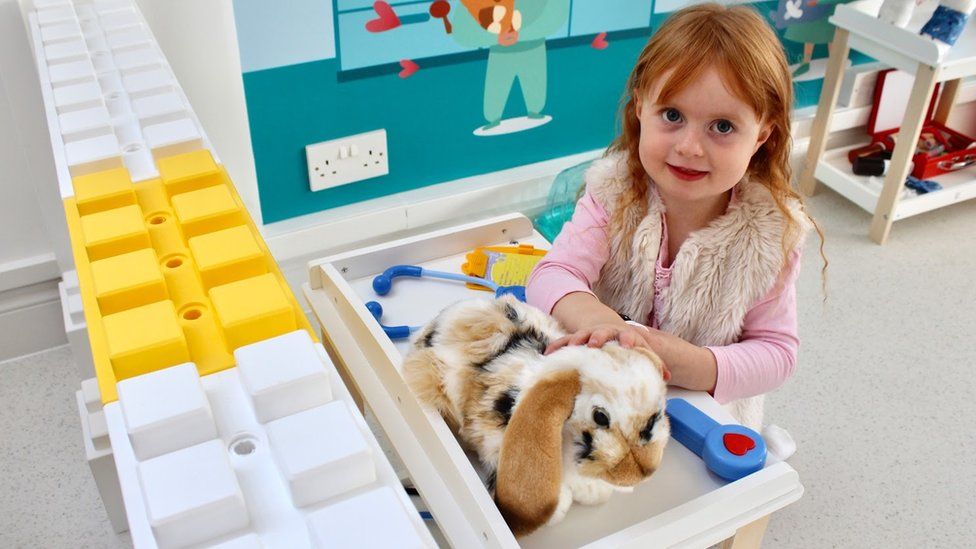 A play centre says it is being forced to close because the children using it make too much noise.
Little Play Town in Odiham, Hampshire, has been served with a noise abatement order by Hart District Council after the businesses below it complained.
Solutions to reduce the noise, which the council says is due to "poor quality flooring", have failed.
The centre's owner's Virna Browne said: "As we can't fix it, the landlord is evicting us."
Little Play Town is above a cafe and gift shop in Fountains Mall and offers a role play environment for youngsters aged seven and under.
Ms Browne said her family was facing the prospect of losing savings of £85,000 while 10 staff members would be out of job.
The manager of the cafe refused to comment, saying the matter was "in the hands of her solicitor".
In an online post, she added: "We would like everyone to know that we had no idea that the building would provide issues when we signed the lease and we never had any intention to make a noise and upset anyone.
"We've been working every day for over a year to rectify the problems that the neighbours have subsequently had.
"We feel we have been treated very unfairly by some of those opposed to our business."
Ms Browne said the "final straw" came when a complaint was made over a party planned this weekend for children with disabilities.
Work to soundproof the premises has been refused by the council "due a lack of detail provided" on the impact on the structure of the building and its listed building status.
It is not clear how long the play centre, which opened a year ago, has left before it has to shut but Ms Browne urged people "to come and visit us for one last time".
Nearly 500 people have supported the centre on social media.
Chrissy Cleator, who is a regular visitor with her five-year-old daughter Mia, said: "It's absolutely brilliant, the kids love it. I don't understand why you want to take something like this away from the community.
"I understand it could be frustrating for the people underneath but [the centre is] trying to give options to solve the issues."
Ali Freeman posted on social media: "I am so very sorry to hear this and disgusting behaviour from both the businesses involved and the council."
Lee-Ann Brown wrote: "Such sad news, families and children are losing a much-needed resource."
While Hannah Fullbrook-Smith posted: "This is outrageous. The one place my son feels comfortable enough to play. I am so sorry for you all and shocked at this decision."
On a crowdfunding page set up to help the centre, Claire Smite wrote: "So sorry you've had to go through this.
"I hope that the fundraising will make a difference and you can stay open or move to a different venue."
Related Internet Links
The BBC is not responsible for the content of external sites.