Isle of Wight fall death nurse 'to return to work'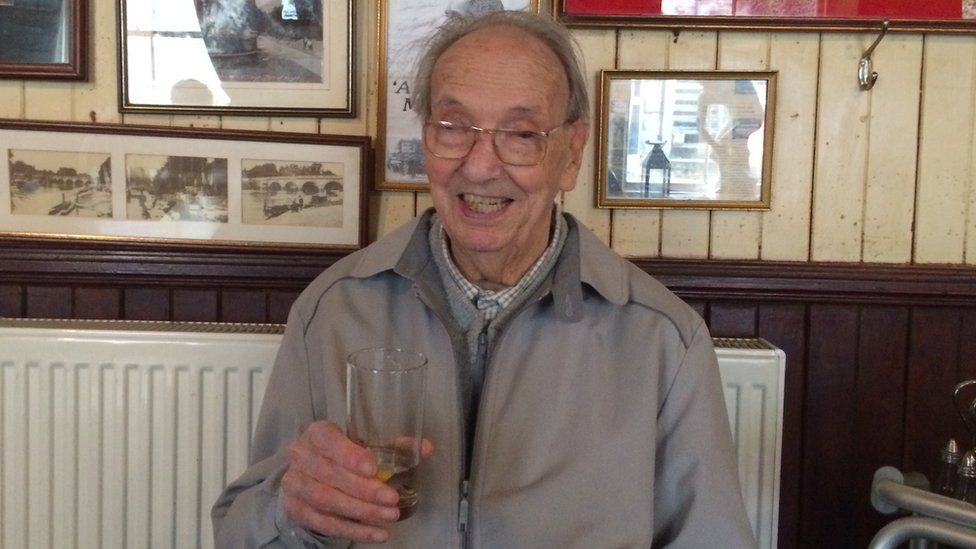 A nurse, who "forgot" to visit an elderly patient who was later found dead, has been allowed to return to work by a disciplinary panel.
Isle of Wight bank nurse Simon Diacon, 43, had been due to change dressings on Thomas Higgins' legs in November 2015.
The 96-year-old broke his neck, probably after slipping in fluid from his legs, an inquest ruled.
A Nursing and Midwifery Council (NMC) panel found Mr Diacon guilty of misconduct but he was not struck off.
The panel imposed a caution order, the least restrictive sanction available, which can be disclosed to prospective employers.
Mr Higgins was found dead at his home in Binstead, near Ryde, on 7 November 2015, the day after Mr Diacon failed to attend.
In 2016, the Isle of Wight coroner ruled Mr Higgins' death was an accident contributed to by "individual and systemic neglect".
The coroner, Caroline Sumeray, said her investigation had also uncovered a "scandalous" database used by nurses, which deleted patients' details and lost records of staff visits.
That panel rejected a proposal to allow Mr Diacon to work under set conditions.
"Although he has apologised for his failure to attend... the case examiners have not been presented with any significant evidence of insight, remorse, or remediation," the officer said.
However, at the latest four-day hearing, which concluded on Thursday and was held in private, Mr Diacon admitted he had failed to visit Mr Higgins and that he suffered from a health condition, which the panel did not disclose.
The panel ruled both factors impaired the nurse's fitness to practise.
Mr Higgins's niece Christine Newland said she had wanted "nothing less than his complete suspension".
She said she hoped Mr Diacon had "learnt a valuable lesson from this diabolical 'mistake' in which Uncle Tom lost his life.
Isle of Wight NHS Trust, which employed Mr Diacon, said it had introduced a new database system which was "delivering truly integrated care to patients".
A spokesman said: "The Trust has apologised for the lack of care provided to Mr Higgins and for the problems faced by community nursing staff who were relying on inadequate arrangements for booking appointments."
Related Internet Links
The BBC is not responsible for the content of external sites.