Bob Higgins trial: Wife saw 'nothing abnormal'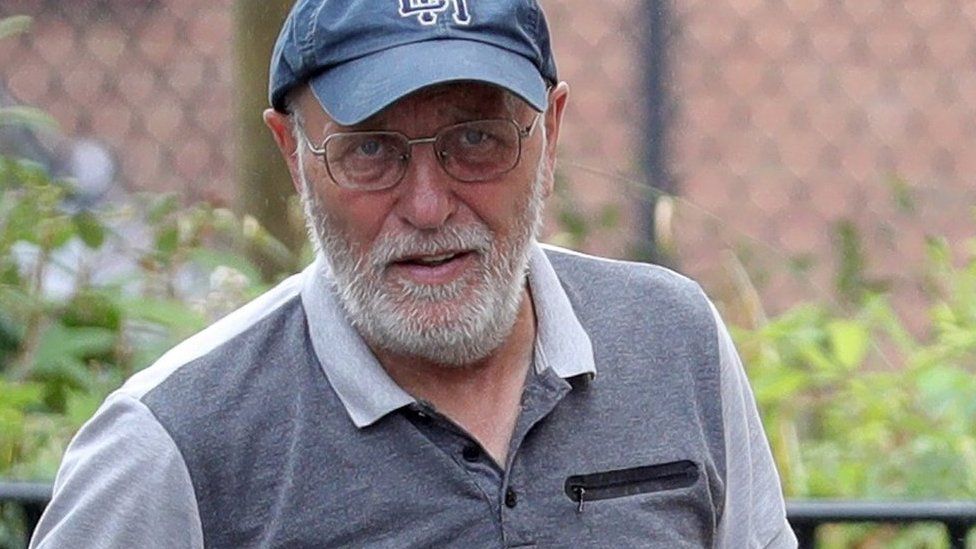 The wife of a former professional football coach accused of sexually abusing trainees has told a court she saw nothing "abnormal" when boys stayed overnight at their home.
Giving evidence at the trial of Bob Higgins, his wife Shirley said she cared for trainees like her "own son".
She said she would have spoken out if she had seen anything wrong.
Mr Higgins, 65, denies 50 counts of indecent assault against teenage boys between 1971 and 1996.
Mrs Higgins told Winchester Crown Court hundreds of boys stayed with her on weekends for matches or training if they were far from home.
The boys would "clamber to be around" her husband in their lounge, sitting beside him or at his feet.
Alistair MacDonald QC, defending, asked if she had seen anything "abnormal or strange" about the seating arrangements.
"No, I would have said something," Mrs Higgins replied.
She said on three occasions she saw her husband with his arm around a boy at their home.
Each time Mr Higgins was breaking the news of a death in the boy's family, she told the jury.
Mrs Higgins said she chose which boys could stay using a rota system and no trainees stayed if she was away.
"They were coming into our care. I looked after them as if they were my own son," she said.
Mrs Higgins said some boys had been "cajoled" into giving evidence against her husband in a previous trial in which he was acquitted of all charges.
She said a former Southampton youth coach, Dave Merrington, had a "vendetta" against her husband at that time.
Under cross-examination, Mrs Higgins was asked about soap-water massages which her husband gave to trainees.
Prosecutor Adam Feest QC asked her: "Did your husband ever disclose to you that he got sexually aroused when massaging naked boys?"
"Of course he wouldn't massage a boy naked. Why would he? He's a football coach," Mrs Higgins told the court.
She told jurors she had never "to this very day" gone to bed before her husband, leaving him alone with boys in the lounge.
The former coach is accused of assaulting 24 teenage boys between 1971 and 1996, most of them trainees at Southampton and Peterborough United.
The charges arose after the NSPCC set up a helpline for victims of abuse in football, the court has previously heard.
Related Internet Links
The BBC is not responsible for the content of external sites.