Bob Higgins trial: Coach denies using gifts to groom boys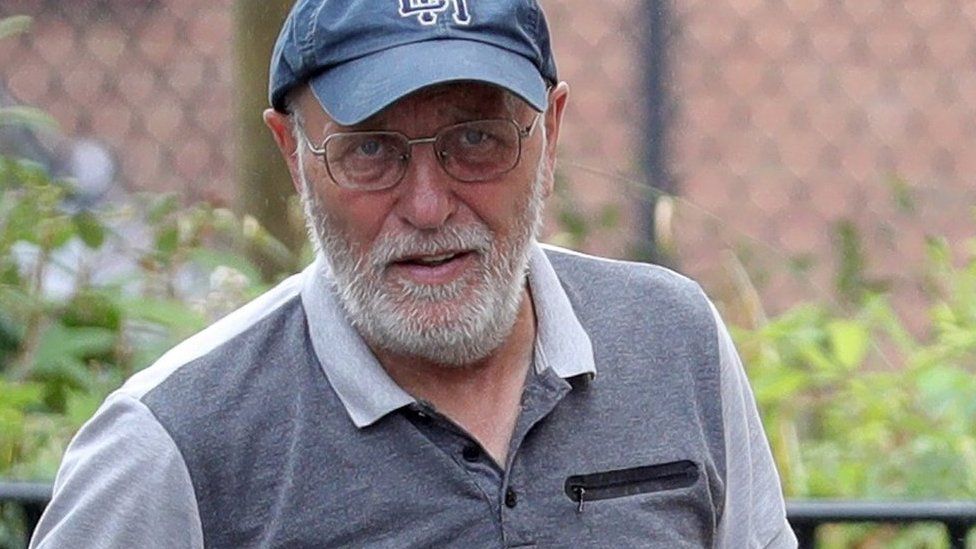 A former football coach has denied using gifts and threats to "manipulate and groom" trainees in order to sexually abuse them.
Bob Higgins, 65, told a jury he was never alone with any youth player at Southampton or Peterborough United over the course of nearly two decades.
Under cross-examination, he denied putting trainees "under his spell".
At Winchester Crown Court, Mr Higgins denies 50 counts of indecent assault against boys between 1971 and 1996.
Most of the 24 alleged victims are former youth players at the two clubs.
Prosecutor Adam Feest QC told the court the defendant was a "manipulative person as far as... trainees are concerned".
He threatened one alleged victim with the police and gave another a piece of football kit to gain his affection, Mr Feest said.
The defendant denied the suggestions.
He accepted though his relationship with boys could be "intense, in a football way".
"You would know which boy's father was away, which boy came from a troubled background," Mr Feest said.
Mr Higgins said some called him "second dad" because "that was how they felt", but he denied selecting boys to abuse.
Mr Feest suggested the ex-coach had "supreme influence" over "teenagers desperate to be professionals" through his power to recommend them for contracts.
Asked about soap-water massages given to trainees, Mr Higgins said he learned the technique from a TV programme about former England and Leeds United manager Don Revie.
"Did you ever stop to think, 'Is it appropriate for me to be massaging a young naked boy in this way?'," Mr Feest asked.
"No," Mr Higgins replied.
"You accept there was a risk of touching a boy in an intimate place?" the prosecutor continued.
"I might have brushed them. There was a lot of soap on the player," Mr Higgins said.
Related Internet Links
The BBC is not responsible for the content of external sites.