Arrest after women touched 'inappropriately' outside store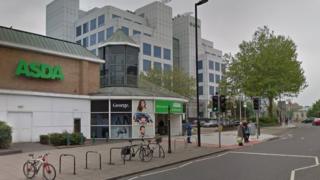 A man who "inappropriately" touched several women outside a supermarket in Southampton city centre has been arrested.
Police received calls from members of the public that a man was "touching women's bottoms" outside an Asda store on Thursday afternoon.
The incident happened at about 16:50 BST in Portland Terrace.
The 36-year-old man has been released from custody but remains under investigation.