Mutiny Festival deaths: Two more drug arrests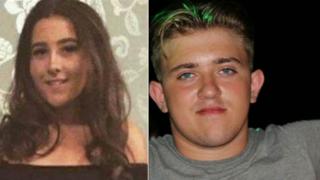 Two more people have been arrested on suspicion of supplying Class A drugs following the deaths of a man and a woman who fell ill at a music festival.
Georgia Jones, 18, and Tommy Cowan, 20, died in hospital after attending the Mutiny Festival in Portsmouth on Saturday.
A 21-year-old woman and 21-year-old man are due to be questioned by police.
Three men previously arrested over suspected drug offences have been released while inquiries continue.
Georgia Jones fell ill at the event shortly after 19:00 BST on Saturday. Mr Cowan - also known as Tommy Bakeer - was found collapsed about 20 minutes later.
A third person taken ill is no longer in a critical condition, the Queen Alexandra Hospital has confirmed.
A total of 15 people had presented with "drug-related" symptoms on Saturday. The hospital could not confirm if all 15 illnesses were related to drugs.
Hours earlier, organisers of the festival at King George V Playing Fields in Cosham had issued a "harm prevention alert", apparently warning about the use of drugs.
In a tribute issued through police, Georgia Jones's family described her as "a very strong-willed and opinionated young lady".
The family added: "She was a shoulder for anyone that needed it. She loved her job, working with people with learning and physical difficulties.
"We just hope she uses her 'indoor voice', wherever she may be."
Her mother Janine Milburn had previously posted on Facebook that she hoped her daughter's death would deter others from "taking anything ever".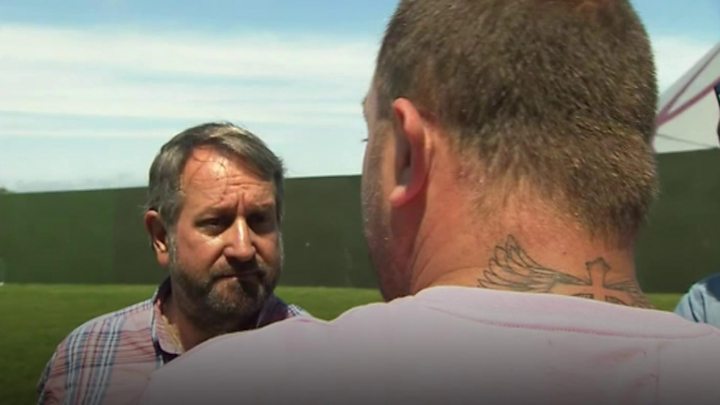 Speaking after visiting the festival site on Monday, Mr Cowan's father Damian urged others considering using drugs to "take on board" what had happened to his son.
In a statement, festival organiser Luke Betts said: "Police are still investigating, and we will continue to do everything we can to support them.
"The entire team at Mutiny has been devastated by the events of this weekend.
"Our thoughts remain with the families of Georgia Jones and Tommy Cowan and everyone who has been affected by the tragedy."
Following the deaths, organisers cancelled the second day of the weekend festival, which features artists performing electronic music including drum 'n' bass, garage and hip hop.
Dizzee Rascal, Craig David and Sean Paul were among the acts scheduled to appear.
More than 30,000 people were expected to attend the festival, which has been running since 2013.