Hampshire respite care home closures to go ahead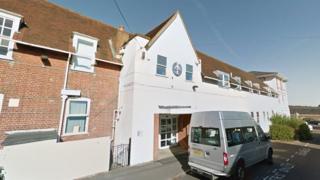 Plans to close two residential care homes for children with disabilities will not be reversed despite a request to call in the decision.
Hampshire County Council approved the proposals for Merrydale in Winchester and Sunbeams in Aldershot earlier this month.
A group of parents of service users had asked for the decision to be reviewed.
The council's Children and Young People Select Committee voted not to call in the decision at a meeting earlier.
Parents had requested a review of alternatives to be "fully explored" and an assurance that no child who currently receives respite care from the homes would receive reduced care, be refused care, or have to reapply for care.
Campaigners have previously described the services as a "lifeline" for families and a decision to close them as "devastating".
Hampshire County Council previously insisted alternatives were more cost effective and would provide a "wider choice of options" for support.
The authority added it was offering overnight breaks, care support in families' own homes, as well as access to activity centres.
Both sites are now expected to be sold off following their planned closures at the end of May.