Five charged with murder after Farnborough stabbing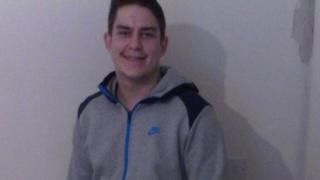 Five men have been charged with murder after a man was found with multiple stab wounds in Farnborough.
Richard Hardy, 25, from the town, was pronounced dead at the scene in Mayfield Road on Friday afternoon.
The five men, four from Farnborough and one from Portsmouth, appeared before Basingstoke Magistrates' Court.
The men, aged between 19 and 31, have been remanded in custody to appear before Winchester Crown Court on Wednesday.
They are:
Leroy Bosha, 26, of Aldwick Close, Farnborough
Luther Archibald, 31, of Totland Close, Farnborough
Hashim Siddique, 19, of Fintry Walk, Farnborough
Qasan Siddique, 22, of Fintry Walk, Farnborough
Omar Goodridge, 20, of Montgomery Way, Portsmouth
A total of eight people - six men, a woman and a boy - were originally arrested over the stabbing.
A 24-year-old man from Farnborough has been released while inquiries continue.
A 30-year-old woman from Farnborough arrested on suspicion of assisting an offender and a 16-year-old boy, also from the town, have both been released and no further action will be taken against them, police said.