Portsmouth woman guilty of stabbing murder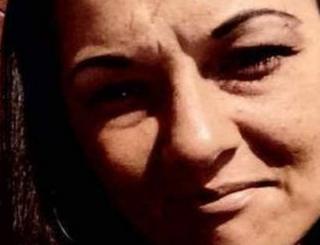 A woman has been found guilty of murdering a drug addict by stabbing her seven times.
Nadine Burden, 36, was found by a housemate at their home in Toronto Road, Portsmouth, on 28 January 2017.
Victoria Arthur, a 44-year-old drug addict, got out of her wheelchair to stab Ms Burden in the face, neck and upper body, the jury heard.
Arthur, of Hope House, Milton Road, is due to be sentenced at Salisbury Crown Court on 15 February.
She was convicted by a second jury after her first trial in October was abandoned when she fell ill.
Ms Burden's neighbour heard a voice saying: "You're gonna have it" and another voice shouting: "Please stop", the initial hearing was told.
Another witness saw a person collecting a wheelchair and crutch from outside the building before leaving.
The victim was pronounced dead at the scene after being found at 23:45 GMT.
Kerry Maylin, prosecuting, said Ms Burden had been repeatedly threatened over her broken promises to repay a £100 debt.
In one telephone message played in court, Arthur told Ms Burden "bad things" would happen.
Shortly before her death, the victim sent a text to Arthur's partner saying: "Regardless of what you say I don't owe you nothing."