Woman admits burning homeless man's bed in Portsmouth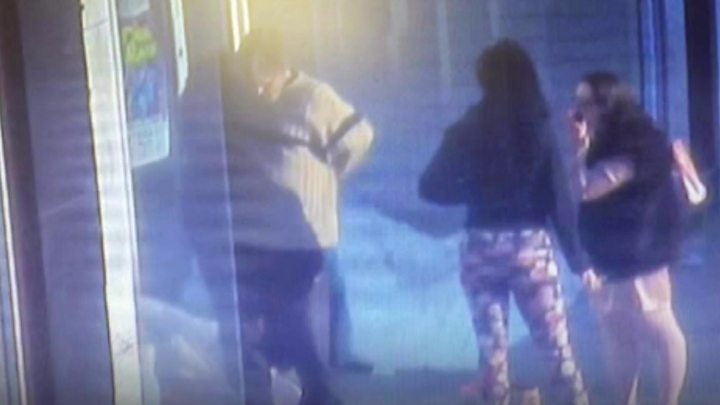 A woman who urinated on a homeless man's belongings before her friend set them on fire has admitted arson.
Nicola King handed a lighter to 25-year-old Jerely Evans so she could burn bedding in the doorway of a closed shop in Portsmouth.
City magistrates heard the bedding belonged to homeless man Roy, who was previously given money by the pair.
When he returned he found everything he owned had been set alight by King, 23, of Waterlooville and Evans, of Havant.
CCTV captured King relieving herself, before the pair started the fire in Commercial Road at about 07:00 on 9 April.
Firefighters, alerted by customers in a nearby fast food restaurant, managed to put out the blaze before it could spread inside the building, although the heat cracked several shop windows.
In a statement, Roy said: "Everything I own was in the entrance of that doorway. I can't stress how gutted and sad I am for this loss. I have literally lost everything."
Evans, had previously pleaded guilty to arson and criminal damage and served a four-month jail sentence.
Following King's guilty plea, senior crown prosecutor Richard Withey said: "The defendants soiled and destroyed the only possessions that the homeless man had, leaving him without any bedding or a blanket."
The court heard King has learning difficulties and is herself currently homeless. She is due to be sentenced on 27 October.