Memorial commemorates Portsmouth boxing greats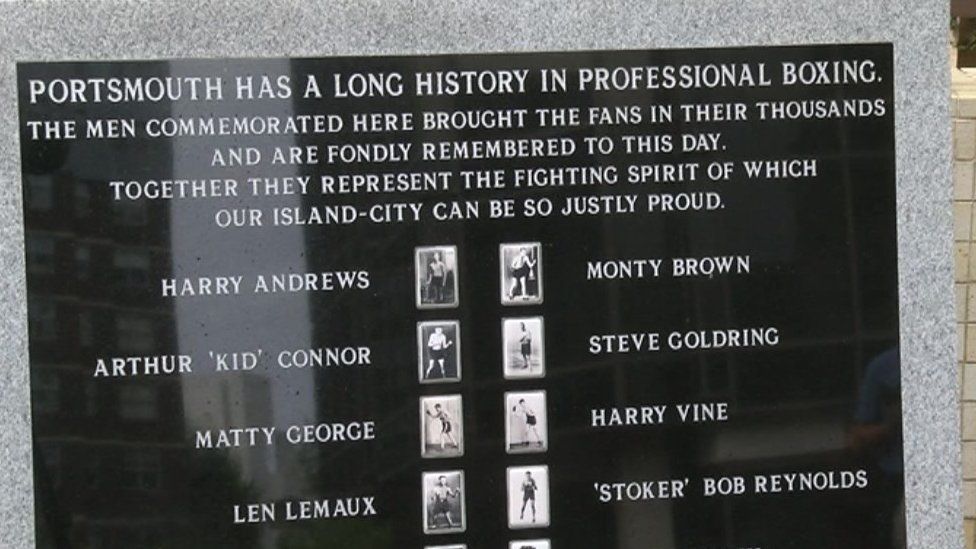 A tribute to Portsmouth's professional boxers has been unveiled in the city.
The granite memorial includes the names of 10 fighters who competed between 1910 and 1960.
Author Andrew Fairly who instigated the project said it commemorated a "golden age" for the sport in Portsmouth.
Current English light-heavyweight champion Joel McIntyre carried out the unveiling in Guildhall Square, watched by boxing fans and family members of many of those recognised.
Mr Fairly, who raised almost £5,000 for the memorial, described the boxers as "absolute stars of their eras".
They included Harry Andrews, who fought in 49 professional fights, as well as Arthur "Kid" O'Connor, Johnny Kidd and Billy Streets.
Mr Fairly said: "These men are still held in reverence - not just by their families but by boxing fans in general. People in Portsmouth today still remember them."
Joel McIntyre, who is from Leigh Park, said: "It's a fighting city, it's a military city, so it's in the blood of people here."