General election 2017: Hampshire parties form pacts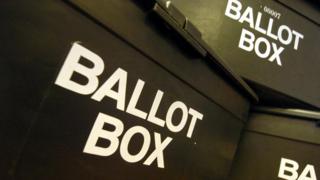 The Green party and UKIP have entered into political alliances in Hampshire.
UKIP said it was not standing in New Forest East or West constituencies to assist the Conservatives.
The Greens have stepped aside in Southampton Test to help Labour.
The New Forest East and West seats are currently held by the Tories and Labour holds the Southampton Test seat. Nominations have now closed for prospective parliamentary candidates for the election on 8 June.
The list of candidates for each constituency:
New Forest East:
David Harrison, Liberal Democrats
Julian Lewis, Conservatives
Henry Mellor, Greens
Julie Renyard, Labour
New Forest West:
Jo Graham, Labour
Des Hjerling, Pirate Party UK
Janet Richards, Greens
Terry Scriven, Liberal Democrats
Demond Swayne, Conservatives
Southampton Test:
Thomas Gravatt, Lib Dems
Paul Holmes, Conservatives
Keith Morrel, Independent
Andrew Pope, Southampton Independents
Alan Whitehead, Labour