Two charged in Isle of Wight with conspiracy to murder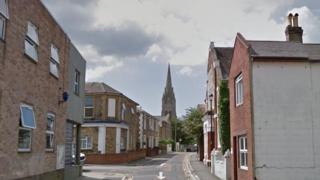 A man and woman have been charged with conspiracy to murder over a serious assault on the Isle of Wight.
The charges relate to an attack in Newport Street, Ryde, last year which left a 51-year-old man with serious injuries.
The victim was confronted by two men and a woman on in November who assaulted him before two members of the group fled the scene in a red Audi.
A man and woman were arrested at the time of the assault.
Louise Spence, 26 of Green Street, and Anthony Booty, 49, of Preston Close, both in Ryde, will appear at Newport Magistrates to face the charges.