Tax fraud nursery owner Michael Scott told to pay £1m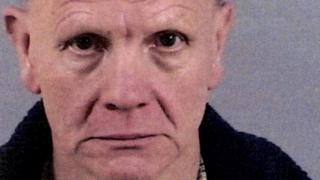 A children's day nursery owner found guilty of tax fraud has been been ordered to repay nearly £1m or face more time in jail.
Michael Scott was jailed for five and a half years following a trial in June in 2015.
The 64-year-old, of Locks Heath, Fareham, Hampshire, was ordered to pay £921,177 at a confiscation hearing held at Southampton Crown Court.
He has to repay the money or face a further six and a half years in prison.
HM Revenue and Customs (HMRC) said he had three months to pay the money back.
'Robbed his employees'
If he fails to pay the money back and remains in jail he will also still owe the money, HMRC said.
The trial followed an investigation by HMRC at Pixies nurseries in Woolston and Locks Heath after employees raised concerns.
Scott cheated more than 180 of his staff by deducting pay as you earn or PAYE income tax and National Insurance contributions from their salaries between April 2007 and November 2011.
Kevin Newe from HMRC's Fraud Investigation Service, said: "Michael Scott robbed his employees and the taxpaying public.
"This confiscation order will put the money back where it belongs - funding vital public services across the UK."