Pensioner killed while directing traffic after accident.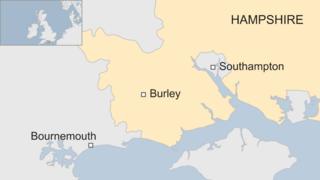 A pensioner has been killed after being hit by a car while directing traffic on a main road.
The incident happened on Tuesday at around 17:20 GMT on the A35 at Burley, in the New Forest. Drivers were later advised to avoid the area.
The 71-year-old from Bournemouth has not been named by police.
Hampshire Police are now investigating whether he had been attempting to divert drivers around the scene of an earlier incident on the road.
The force said that he had been struck by a Mitsubishi Space Star people carrier, and had been pronounced dead at the scene.
A police spokesman said the A35 would be closed for a considerable time during the evening to allow a thorough investigation to take place. Drivers were asked to consider other routes.