Waterside Sports and Social Club shuts over financial issues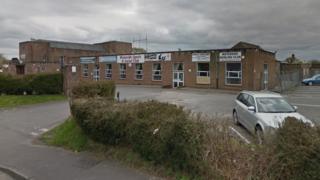 A sports and social club originally set up for an Esso oil refinery has closed following financial problems.
The Waterside Sports and Social Club was set up for staff at the Fawley refinery, near Southampton, in 1951. It transferred to community management in 2002.
A club statement blamed the "failure of a financial recovery plan".
The club has about 1,000 members and is a base for many arts and sports groups.
A statement by the club's directors said: "There is never any good time to commit to such a course of action but to have had to do so close to Christmas, for our loyal staff who have supported us through these difficult times, is heart breaking."
The club, run as a limited company, has football and cricket pitches, tennis courts, outdoor bowls greens and function rooms at premises in Holbury and Ashlett Creek.
The main complex also houses a 300-capacity theatre.
The venue's resident theatre company, Waterside Theatre Company (WTC), said its cast and crew were "heart broken" at the closure and the cancellation of its pantomime.
A statement said: "WTC is still a going concern and we will endeavour to stage shows in the future if a suitable venue can be found, but our immediate priority is to ensure that anyone who has booked and paid for tickets will get a refund."
As owner of the facilities, Esso provided them for the nominal rents of £1 a year.
A spokesman said: "We remain committed to keeping the Waterside sites as local community facilities and hope that a solution can still be found to secure their future."