Southampton children's ward charity fraud mum took 'up to £5,000'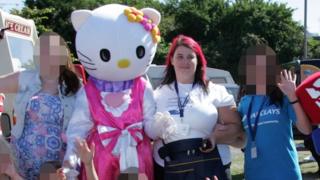 A mum-of-three who stole up to £5,000 donated to charity events for a children's hospital ward has been branded "utterly despicable and mean".
Karolin Jones, 29, hosted fundraisers in aid of Southampton General Hospital, where her own sons were treated.
Suspicions were raised after Jones failed to disclose how much was raised.
Jones, of Ordnance Way, Marchwood, was sentenced to 18 months, suspended for two years.
She was also given a 12-month community order, ordered to carry out 250 hours' unpaid work and pay £300 to the hospital.
Jones was found guilty at Southampton Crown Court of two counts of fraud and one count of theft during her trial. She was cleared of another count of fraud.
One of the events at Lloyd Recreation Ground in Marchwood in August 2013 had a target of raising £50,000 to pay for televisions and extra facilities for patients to use.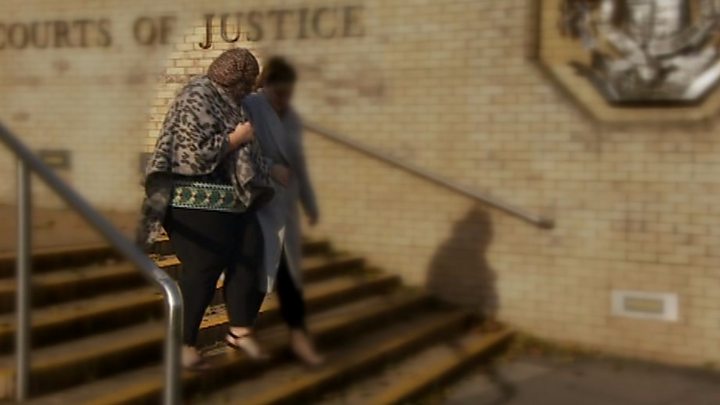 Judge Gary Burrell QC said he did not want the sentence to "disadvantage" Jones' children, two of whom have severe mental disabilities.
He said: "You used charity monies for yourself, you tried to bluff your way out of it before a jury and they obviously disbelieved you. The evidence against you was overwhelming and still you maintain your innocence.
"You need to come to terms with what you obviously did, it was a severe breach of trust, you were entrusted to raise money for sick children but you were motivated by greed."
Prosecuting, Tim Moores said jurors had accepted Jones was not "dishonest from the outset", but never "provided an accurate amount" of what was raised.
A woman who had attended the fundraising events, who did not wish to be named, said it was only after Jones failed to tell anyone how much the event had raised that they grew suspicious.
Speaking outside court, she said: "The main thing is that she has been found guilty. I just worry that the sentence won't deter others enough."