Gosport UKIP councillor defects to Conservatives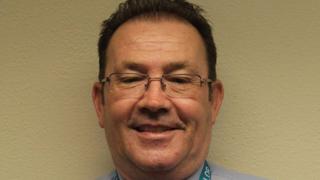 A UKIP councillor in Gosport has announced he is defecting to the Conservative Party.
Borough councillor for Rowner and Holbrook Patrick Bergin said his motivation had shifted following the EU referendum to "managing the exit".
Mr Bergin said he formally announced his decision "before anyone was aware" that UKIP leader Diane James had stepped down.
He said he would continue to represent his ward as a Conservative councillor.
He said: "I know that to help the people in my ward and be part of decision making and take Gosport forward, I can only do so by being an active member of a group who have the vision to take Gosport forward.
"That group is the Conservatives."