Police issue CCTV footage of Southampton cash-in-transit robbery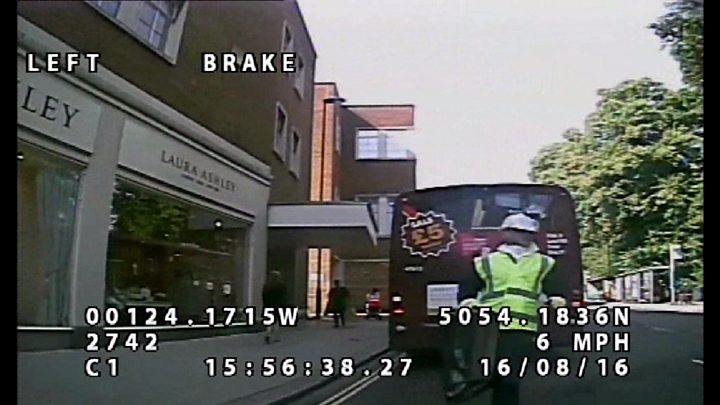 Police have released CCTV footage of a masked robber who stole £25,000 in a cash-in-transit robbery.
The thief attacked a security van driver with pepper spray before stealing a cash-box from the van, parked at the back of Primark in central Southampton on Tuesday.
The footage shows a man wearing a hi-vis jacket and a surgical mask running from the scene holding the box.
The victim did not suffer any injuries.
Detectives have described the attacker as white, 5ft 10in, of medium build and in his late 30s.
It is believed he ran off towards Hanover Buildings, where he got into a small, silver hatchback car at about 16:00 BST.
Anyone with information is asked to contact Hampshire police on 101.