Hunt for 14 pigs stolen from Fordingbridge farm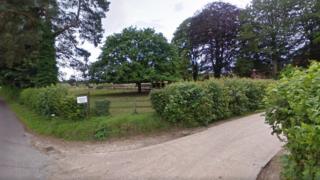 Fourteen pigs have been stolen from a farm in the New Forest in Hampshire.
The Landrace Duroc cross pigs were taken from South Allenford Farm near Fordingbridge on Monday evening.
The pigs each weigh between 25 and 30 kilos (55-66 lbs) and are tattooed with "HB0789". They were kept in a pen close to the Damerham Road to Tidpit Road.
Police said the animals are likely to be kept and fed up as they are currently not the required size to be sent to an abattoir.