Hampshire social care files left in sold building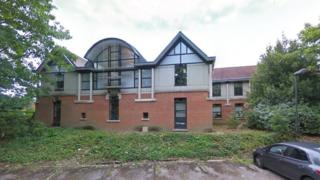 A council has been fined £100,000 after confidential social care files were found in a disused office building.
Hampshire County Council sold Town End House in Havant in 2014, two years after its social services department was relocated to new offices.
The Information Commissioner's Office (ICO), which imposed the fine, said the new owners had discovered "highly sensitive data" inside the property.
Hampshire County Council apologised and said no information had been disclosed.
The ICO, an independent body which aims to uphold information rights for the public, said the documents contained personal details of more than 100 people.
It said the social care files and 45 bags of confidential waste contained information about adults and children in vulnerable circumstances.
Steve Eckersley, head of enforcement at ICO, said: "Hampshire County Council failed to ensure that highly sensitive personal data about adults and children in vulnerable circumstances was disposed of.
"The council knew the building had housed a department that dealt with confidential information and should have had a proper procedure in place to check no personal data was left in the building. Organisations must implement effective contingency plans to protect personal data when decommissioning buildings.
"The council's failure to look after this information was irresponsible. It not only broke the law but put vulnerable people at risk."
A council spokesman said: "We are very sorry that this incident occurred. Hampshire County Council takes the management and protection of its data very seriously.
"Unfortunately, on this occasion, the process was not fully adhered to. However, at no time was any information disclosed outside of the site.
"We reported the incident to the ICO as soon as we became aware of it... We are currently considering the ICO's decision."