WW2 bomb discovered in Hampshire back garden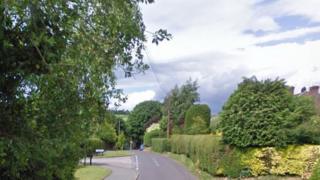 An unexploded bomb, thought to be from World War Two, was discovered on Saturday evening by residents in Droxford.
Police were called to a back garden in Northend Lane at 18:15 BST, where the bomb was discovered during excavation work.
A bomb disposal team safely removed the bomb from the scene.
There were no evacuations, and neighbours were told to stay inside their homes.