Song released to boost Isle of Wight funding campaign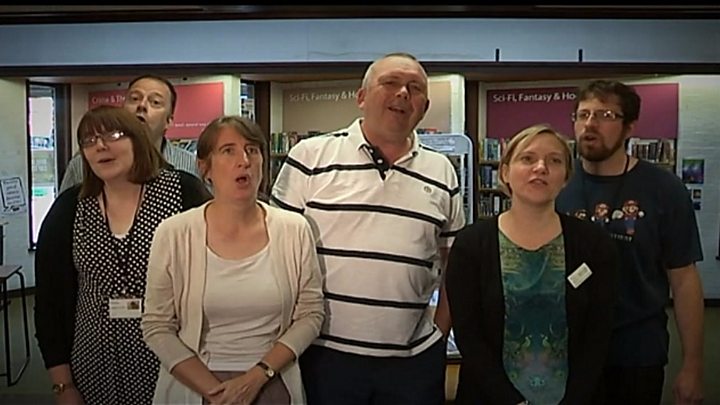 A song calling for changes to the Isle of Wight's funding has been released as part of a council-backed campaign.
The Fight for the Wight campaign was set up to demand more money from central government following £50m cuts in spending over the last five years.
People affected by cuts, including library staff and pensioners, appear in an accompanying online video.
The government insisted the long-term funding settlement for councils was "fair".
David Pontin, from Isle of Wight music college Platform One who was approached by the council to produce the song, said he hoped it would "raise awareness".
'Cannot cope'
The campaign, incorporating the independent-led council, local media and businesses on the island, was set up earlier this year after council warnings it would not be able to provide its statutory services.
Council leader Jonathan Bacon said austerity had hit the Isle of Wight "harder than most" with the council facing £12m cuts in the next financial year.
"We have high levels of unemployment and deprivation, higher than average numbers of older people who often require additional services, and as an island we also face higher costs to deliver those services.
"We simply cannot cope with the levels of austerity we're expected to achieve and will not be able to deliver vital services to our community if this carries on."
Former communities minister Greg Clark visited the island in June after the issue of the island's funding was raised in parliament.
A spokeswoman for the Department for Communities and Local Government said: "By 2019-20 the Isle of Wight's core spending power is forecast to increase by 1.8%. The council will have £500 million to spend between now and 2020.
"Furthermore, we are working with the Isle of Wight to finalise a historic devolution deal, which would see significant additional investment in the region."