Portsmouth minister 'no longer needed'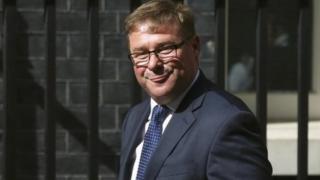 Portsmouth no longer needs its own minister, according to one of the city's MPs.
Portsmouth South MP Flick Drummond said she and fellow city MP Penny Mordaunt were "feisty women" who were "very capable of lobbying Parliament".
The role was created in 2014 after some 1,000 jobs were lost in the city when naval shipbuilding moved to Scotland.
Former minister Mark Francois left in the recent reshuffle and Downing Street has not made a new appointment.
Ms Drummond said: "I told previous Prime Minister David Cameron the role was no longer needed as we have two feisty women MPs."
According to the MP, there are "rumours" that the government might abolish the role.
The leader of Portsmouth City Council Donna Jones said: "I think it has served its purpose well and that it is no longer required.
"Now Portsmouth is able to stand and thrive on its own two feet and look to the future."
The post was first held by current Defence Secretary Michael Fallon.