Thornhill Primary School to reopen after flood repairs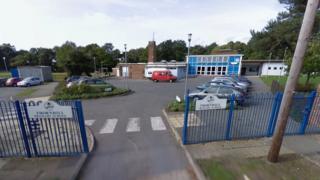 A school damaged by flooding during last week's storms is to reopen on Wednesday.
Thornhill Primary School in Southampton has been closed since Thursday after water poured into the library, classrooms, reception and hall.
Head teacher Kerry Stamp said damaged furniture and carpets had been removed and the floors were being re-laid.
She said pupils were expected to return for lessons at 08:50 BST, although the school would not be "fully functional".
New furniture was on order and some had already been delivered, she added.
In a letter to parents last week, Ms Stamp said it was the second time in 10 months the school had been flooded.
A similar flooding incident occurred before the start of term in September 2015.