CCTV to combat Portsmouth's illegal school run parking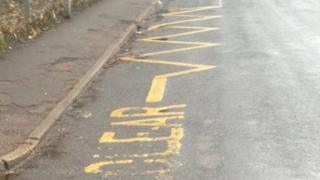 Plans to deploy CCTV cameras outside "high risk" schools in Portsmouth to stop parents parking illegally will be discussed by the council.
Portsmouth City Council said the aim was to improve the safety of children and to curb "the menace of cars parked on school zig-zags".
The authority estimated a total cost of £54,000 for the cameras.
Individual schools have not been named but the council will discuss the plan on 5 July.
The cameras would watch for offenders parking on zig-zags at the beginning and the end of school days - providing evidence for enforcement proceedings.
According to the council, parking officers came up with the plan after a survey of parents, teachers and school governors showed 84% believed pupils were at risk on the roads outside their schools.
Alan Cufley, the council's director for transport, said: "The latest figures show child pedestrian casualties on the roads have gone down over 10 years, from an average of 56 a year to an average of 35 a year.
"But the numbers are still about 50% above the national average, and we need to take measures to reduce accidents further.
"A common factor in many accidents is a child crossing from behind parked cars, where they can't see what's coming. This is what zig-zags are supposed to stop."
If approved, the scheme will start in the autumn.