Inquiry over 'racist' traveller police poster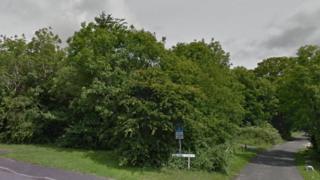 Police have been accused of racism, after publishing a poster urging the public to boycott traveller businesses.
Hampshire Constabulary are now investigating after a complaint was made about the poster which was put up in Hythe, near Southampton.
It was distributed after travellers set up an unauthorised camp on Cork Field Recreation Ground in Marchwood, on May 18.
The poster was put up by the neighbourhood policing team in Hythe.
It advises the public to not take the law into their own hands, and to avoid using any services offered by the travellers.
Hampshire Constabulary said the complaint was being dealt with by its professional standards department.
The travellers have since moved on from the site.